Altcoin News
2nd Sun-Buffett Lunch Guest Revealed; Investor Offers Talking Points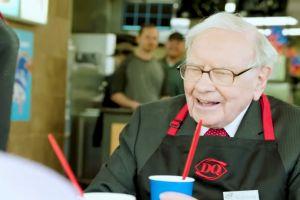 As Justin Sun, the founder of the Tron blockchain project, announced the second guest to join him for the Warren Buffett charity lunch, an investor suggested some talking points.
Back in June, Sun won the highly anticipated lunch with Buffett for USD 4.57 million, which is set for July 25th. Justin Sun can invite up to seven guests to the lunch with Buffett, who once called Bitcoin "probably rat poison squared" and recently said that it's "a gambling device". Tron did not respond to a request for comment whether Sun aims to bring all seven guests with him.
In either case, as his first guest, Sun invited the creator of Litecoin, Charlie Lee.
The second guest has also been announced. Sun sent an invitation to the co-founder and CEO of cryptocurrency company Circle, Jeremy Allaire, who seemed enthusiastic replying: "I would be honored to join you and Warren Buffett next week to discuss crypto!! Count me in." He added that "crypto is now a major global policy issue and there is a great deal for Mr Buffet to understand and for us to learn from him as well."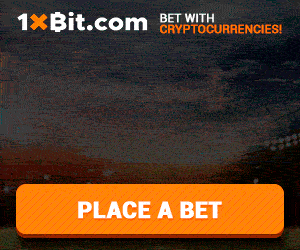 Meanwhile, David Nage, Principal at Arca Funds, an investment management firm, has had a few suggestions for Sun. First he advised looking at Berkshire Hathaway Portfolio Tracker – the publicly-traded U.S. stocks owned by Warren Buffett's holding company Berkshire Hathaway – "to find things they may be doing or could do with blockchains." Nage added that "Amex (I think they have 18%) has filed patents in the space. Moody's (13% ownership) has been writing and researching too", as Buffett invested in both of these companies.
Nage proceeded to offer Sun a list of talking points, laid out in detail, and which people seem to approve of in the comments. Here are some of the suggested talking points:
Global Macro (the 3-month/10-year spread inverted for nearly seven weeks; U.S.-China trade war; Jerome Powell and the Federal Reserve; the recent Ray Dalio report)
Berkshire Portfolio update
Furthermore, exchange Poloniex, owned by Circle, opened a public discussion about what should Allaire ask Buffett, with people contributing with their questions.
1.-What would be that one thing that should be moved, changed or added inside the ecosystem for him (Warren) to become a believer?

2.-How would he initiate the transformation of a centralized to decentralized economy? What would be the most important thing to start this project?

— Cryptofly (@cryptofly) July 18, 2019
Meanwhile, Sun responded to Donald Trump's recent comments about cryptocurrencies and Libra by inviting him to the lunch with crypto leaders and Warren Buffett, saying that the President had been "misled by fake news."
_____________________
Watch the latest reports by Block TV.
_____________________
And, as always, there's bound to be jokes in the cryptoverse.
… both sitting? 🤯

— panek (@panekkkk) July 19, 2019
Source: cryptonews.com
View original post