Altcoin News
LG Pilots Facial Recognition-powered 'Digital Token' Payment Platform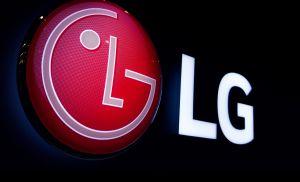 South Korean electronics giant LG's long-awaited digital token has taken a new and innovative twist in the wake of the coronavirus pandemic.
Per a press release shared with the Green Economic Daily, LG's IT services arm, LG CNS, has released details about its "digital currency," which it says is now making use of facial recognition technology, cloud innovations and AI advances to allow contactless digital token payments – which it says works even if people are wearing face masks.
As previously reported, LG CNS has been testing its token at its biggest tech park since late 2018, with commercial banking giant KB Bank also believed to be participating.
However, LG has been relatively cagey on the matter of a possible token release – neither confirming nor denying reports of its internal tests. This is likely due to sensitivity over Seoul's controversial blanket ban on initial coin offerings (ICOs).
The latest development will see the token tested at a cafeteria for employees, where LG CNS workers will be automatically charged at a contact-free digital checkout, doing away with smart card or mobile phone QR code payments.
LG CNS added that it plans to expand its pilot to a number of restaurants and stores in LG offices across South Korea.
The company has been pushing ahead with facial recognition hardware rollouts at its offices, whereby a number of electronic barriers no longer make use of employee ID cards or smartphone NFC features, and instead scan employees' faces. The company wants to commercialize such offerings and make them available to some 170 client companies.
The company has stepped up its facial recognition rollouts in recent weeks, which it uses to check if employees are wearing face masks, compulsory for all employees as the coronavirus pandemic continues. LG CNS says it has been using the technology in conjunction with thermal imaging to measure its employees' temperatures – to help monitor for possible outbreaks.
Source: cryptonews.com
View original post