Altcoin News
Stellar's Free XLM Either Unclaimed or Exchanged for Other Coins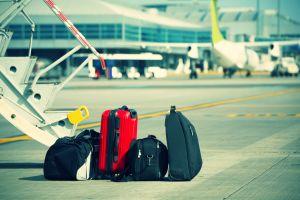 Free money from Stellar's airdrops is either left unclaimed or it's exchanged to other currencies, says crypto market analysis firm Coin Metrics, calling into question the efficiency of airdrops.
Companies use airdrops in order to gain popularity, recognition, free advertisement, to incentive investors and holders, as well as to improve an asset's decentralization and/or to share a certain amount of its asset fairly to individuals for free use, but how effective are they if most of the coins is sold right away, asks Coin Metrics.
Their latest analysis of Stellar's Blockchain.com and Keybase.io airdrops revealed an interesting trend:
only a minority of the targeted population actually claim their airdrop money, even though its free – 1.2M addresses out of 30-40M wallets for Blockchain.com, around 20% of Keybase users
most people exchange their new crypto for another currency, either fiat, a stablecoin or bitcoin
only a few people keep using the cryptoasset by getting more of it on open markets or through other means.
At the genesis of Stellar, the analysis finds, 100 billion Lumens (the native token, XLM) were created and given to the Stellar Development Foundation (SDF), which then shared them over the years, but some 20 billion of the 100 billion are outside of SDF control currently.
Just recently, Keybase and Stellar partnered for what is likely the largest giveaway of Stellar's native token, Lumens (XLM) – a total of XLM 2 billion – though up to that point, the price of XLM dropped 76% since Stellar's first airdrop was announced. Before that, cryptocurrency wallet and data provider Blockchain.com announced a massive airdrop of USD 125 million in XLM, among Blockchain's 30M wallets.
Since airdrop senders cover the fees, they just need a list of addresses, and not necessarily the recipients' permissions. "However, this also means that the airdropped currency may never be claimed since some receiving addresses may be inactive or uninterested," says the analysis.
In the case of Blockchain.com airdrop, two addresses were used to airdrop XLM, between November 6th 2018 and July 15th 2019, when the airdrop finished. These two accounts created 1.2 million accounts and credited them with around XLM 400 million, and "when valuing the XLM at the time it was credited, we find that overall, Blockchain.com airdrop claimants received USD 45.7 million." As of September 23rd:
804,309 have more than 1 XLM, which is the minimum balance requirement, holding a combined XLM 101 million
8,465 accounts still own more than initial amount they received when they were created
majority of the airdropped XLM was sold for fiat or other crypto.
In the case of Keybase airdrop, it was found that all the XLM 100 million were pre-distributed to 274,864 accounts between September 9th and 14th, in two batches. The conclusions are that:
the first was likely a test batch, given the low size, its high claim rate and the fact that it was first
c. XLM 19 million (or USD 1.3 million at current prices) has been claimed so far out of the XLM 100 million currently distributed
only a small fraction of the airdrop (c. XLM 1 million) has been sent to exchanges so far.
Currently ranked 10th by the total market capitalisation, Stellar trades (13:29 UTC) at USD 0.06. It dropped 6.5% in the past 24 hours, but appreciated almost 3% in the past week. It's still down by 12% in the past month and by 76% in the past 12 months.
Source: cryptonews.com
View original post