Altcoin News
Poloniex Begins Bitcoin Refunds to Investors Impacted by CLAM Crash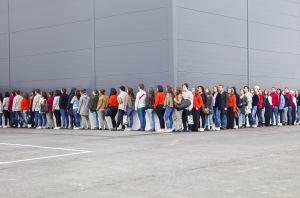 In their attempt to repay the lenders impacted by the market crash back in May, the U.S.-based cryptocurrency exchange Poloniex said it will soon start crediting trading fees to lenders.
Just two months ago, the exchange, owned by major crypto company Circle, faced a backlash from the community unsatisfied with their risk management, after altcoin CLAM went through a severe price crash in May, which affected 0.4% of Poloniex users. Many CLAM margin traders defaulted and bitcoin margin lenders suffered a loss of 1,800 BTC (c. USD 13.5 million back then and USD 20 million now).
The exchange reacted by, among other things, socializing the 1,800 BTC loss and taking 16.202% among majority of all active BTC loans, including those that were not active when the crash occurred – a practice that is considered unfair and is also illegal in the U.S.
Now, in the new blog post, discussing the peer-to-peer margin lending and borrowing system provided to customers outside of the U.S., Poloniex explains that after distributing 180.73606744 BTC "proportionally across impacted lenders" since June 14th, which represents c. 10% of the generalized losses, they will be crediting trading fees of each lender who lost their funds in the crash until the losses are fully recovered. "Every time you pay a trading fee, we will convert the fee to BTC and then credit you those fees each day", they said, adding that the first credit will include all the trading fees the customer has paid since June 6th, 2019. This system will start sometimes later this month, and the users will have a repayment tracker in their account available as well.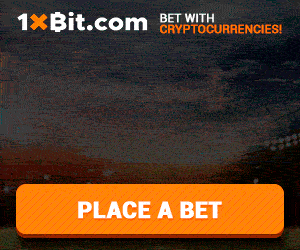 The exchange says that this is not the end of their efforts, as they are "actively pursuing other strategies, and will update you when we can."
Cryptoverse, however, is not convinced. While some are calling it a weak move and another mess-up, saying that they'd never use Poloniex again and that the exchange is making traders out of lenders, which they do not want to be, and many more are arguing that it will take a long time, if ever, to regain their funds via this method.
whatta a mess have you done… why don't you take the fees you earn to pay for your mistake? I won't trade in Poloniex anymore, took out all I had left… how will I get my BTC back?

— Up Down Hodl (@updownsharp) August 12, 2019
Just a case of its been 2 months and we need to say something and make it sound positive. If they were going to give the BTC back it would have happened by now. So they now have a risk free solution to their problem but not risk free to the lenders now needing to trade 🤯

— ToggerGuru (@ToggerGuru) August 12, 2019
we are so angry right now that it is a better incentive to see you slowly going bankrupt rather than trusting you again with our money in exchange of reduced fees. If you really want to gain our trust back find the funds to make us whole.

— cryptolippo ⚡ (@cryptolippo1) August 13, 2019
Meanwhile, there are discussions on class action lawsuits being led on Reddit and Telegram, and a petition has been started as well, which accuses Poloniex of forcing users to give up secure personal information or abandon their funds. Poloniex is now ranked as the 93rd largest cryptocurrency exchange by trading volume, down from the 71st place where it stood at the beginning of June, and with the volume of USD 9 million in the past 24 hours, according to market data provider Coinpaprika.com.
Source: cryptonews.com
View original post