Altcoin News
Coinbase Hit with Bitcoin Cash Negligence Wrap, Kik Hits Back at SEC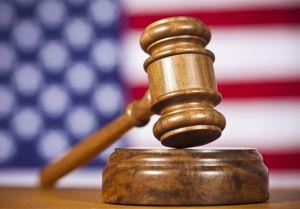 An American court has ruled that cryptocurrency exchange Coinbase will be charged with negligence for allegedly botching the launch of the Bitcoin Cash (BCH) token.
Bloomberg reports that San Francisco District Judge Vince Chhabria described the launch as an "incompetence born of haste," although he dismissed claims that the case should be handled in arbitration.
The judge also ruled that only buyers of BCH could move forward with claims against Coinbase, rejecting moves from sellers of the cryptocurrency.
Chhabria said the suit filed against the exchange gives a "plausible account that Coinbase breached its duty to maintain a functional market."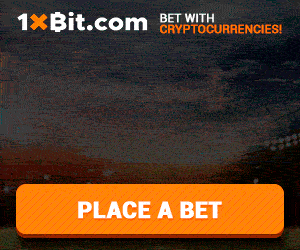 Coinbase began USD trading in December 2017, but it suspended the service after just two minutes, claiming it had experienced "significant volatility," and has been hit with allegations of "insider trading" as a result of the incident.
Meanwhile, Canadian messaging app Kik has filed a fierce response to the regulatory Securities and Exchange Commission (SEC) of the United States, who accuse Kik of making an illegal USD 100m initial coin offering (ICO) for the Kin (KIN) cryptocurrency.
Kik has responded to the lawsuit by saying, in a 131-page document, that the regulator has "repeatedly twisted" facts in its allegations.
Kik has accused the SEC of "misrepresenting the documents and testimony that [the regulator] gathered in its investigation," and says the SEC has displayed an "apparent contempt for the idea that a company would sell a product to generate revenue."
______________________
Watch the latest reports by Block TV.
______________________
The document also goes on to allege that quotes made by Kik directors had been used out of context or misrepresented in the SEC's filing.
The Financial Times says that case will be an "an acid test for whether certain digital tokens count as securities," and quotes a Kik representative as saying the company was "pushing" in court "for an accelerated timeline" on the case.
Stephen Palley, a partner at U.S.-based corporate law firm Anderson Kill, reacted:
It's hard to say who is right here. The Kik people no doubt felt backed in a corner w/ no choice. And those first three pages of the answer look bad for the SEC.

But at the end of the day it's a legal question. And who said what, when may be less important than they think.

— Palley (@stephendpalley) August 7, 2019
As reported, the Kin Foundation has set aside another USD 5 million in order to fight the SEC in a legal battle, considered to be "the most important storyline in the world of crypto securities law in 2019."
At pixel time (05:56 UTC), KIN trades at c. USD 0.00001562 and is down by 1% in the past 24 hours and by 4% in the past week. Also, it fell by 91% in the past 12 months.
Source: cryptonews.com
View original post