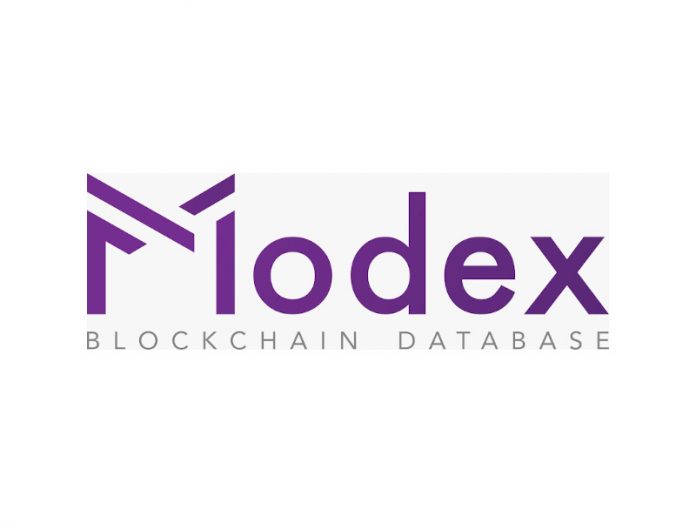 Healthcare is one of the world's largest industries, making up between 10 and 20 percent of the GDP of most developed nations. Too little of this money is actually going to patients, however, due to the inefficiencies, errors, bureaucracy, and high administrative costs in the healthcare sector.
We at Modex believe blockchain can help. From managing patient data to tracking drugs through the supply chain, blockchain could solve some of the healthcare industry's biggest problems. These include compliance, interoperability, speed, data privacy and security. Blockchain could also enable new patient-centric business models, bringing patients to the center of the healthcare ecosystem by giving them the power over their most valuable resource: data.
Global analysts recognize the potential of blockchain to create a truly 21st century healthcare system, and global consultancy PricewaterhouseCoopers have reported that 49 percent of healthcare companies are developing blockchain solutions. Companies that are slow to change may lose out to those which use the technology to cut costs and increase efficiencies.
Blockchain-based technologies offer substantial opportunities to reinvent how healthcare companies access, collect, distribute, monitor, and audit data. With healthcare witnessing significant improvements in advanced medicine and disease prevention, it is increasingly important to protect the large amounts of vital information generated during the research process.
Blockchain provides the tools for securing this data from being compromised. Healthcare departments, administrators, and researchers can manage their data in real-time across large networks safely and with minimal expense. Blockchain technology makes the management and storage of information efficient, fast, and secure.
The healthcare industry is one of blockchain's most relevant use-cases. A 'consortium blockchain' would be applied, owned by the hospital, private clinic, or medical research institute. It is the private sector, with its greater pressure for efficiency, that would most likely use blockchain sooner and more extensively.
Patients the world over, and not least in the US, rarely have their medical data all stored in one place. Instead, it is often spread across hundreds of electronic medical records. By using blockchain technology we can ensure the immutability of a patient's medical records, which means that the patient would own the data and only with their consent others could access it. A parent would be able to manage their child's medical record and when the child reaches the legal age, they would then own their own data. With blockchain application in the healthcare industry, everyone wins.
Through our blockchain product, Modex BCDB, we are able to transform any regular database into a decentralized one with only minimal changes. With only minor effort on their part, our clients can reap all the rewards of blockchain: data immutability, transparency, and security.
*Mihai Ivascu is a serial social impact and technology entrepreneur, CEO and Founder of London based tech group M3 Holdings which comprises 3 fast-growing companies: Moneymailme, a Neo-Banking technology infrastructure provider; M3 Payments – FX management and global payments platform; Modex Blockchain Database – SaaS technology provider, which in less than 4 years has come to be valued at GBP 250 million.
Author: Mihai Ivascu, CEO and Founder at Modex
Disclosure: This is a sponsored article
Source: nulltx.com
View original post