Bitcoin News
Bakkt to Test a New Crypto Product With Starbucks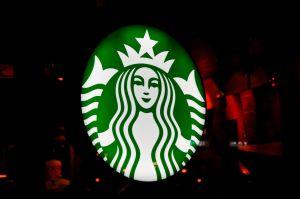 Bakkt, the recently launched Bitcoin futures trading platform, said they're now focused on the development of a consumer app and merchant portal, "as well as testing with our first launch partner, Starbucks, which we expect in the first half of next year."
"Our vision is to provide a consumer platform for managing a digital asset portfolio, whether they wish to store, transact, trade or transfer their assets," Mike Blandina, Chief Product Officer (CPO) of the company, wrote in a blog post. Bakkt has already opened early access to the app.
When it comes to merchants, the company is focused "on delivering more control over costs and innovative customer engagement, both freeing up capital and supporting a direct relationship with their customers." Also, the CPO claims that for merchants, their infrastructure enables a "new form of payment acceptance at a lower cost per transaction along with faster settlement times, driving efficiencies compared to existing workflows."
"Based on years of seeing how small shifts can lead to wholesale change in an industry, I have strong conviction that by driving more integration and efficiency across digital wallets, transaction processing and payment acceptance, there are meaningful opportunities for merchants and consumers to seamlessly interact using digital assets in ways that have not been previously considered. It is often said that digital assets will be successful when consumers don't have to think about the technology underlying them," Blandina said.
As reported, on Friday, Bakkt set a new daily record of 1,179 Bakkt Bitcoin Futures contracts traded, or 84% more than the previous record set earlier this week.
Moreover, last week, the company, launched by Intercontinental Exchange (ICE), the parent company of the New York Stock Exchange, announced another major step as they're planning to launch the first regulated options contract for Bitcoin futures.
Besides Starbucks, the partners and investors in Bakkt include companies such as Boston Consulting Group, CMT Digital, Eagle Seven, Galaxy Digital, Goldfinch Partners, Alan Howard, Horizons Ventures, Microsoft's venture capital arm, M12, Pantera Capital, PayU, the fintech arm of Naspers, and Protocol Ventures.
Reportedly, the digital asset trading platform raised USD 182.5 million last year during their first round, putting its post-money valuation at around USD 740 million, while ICE may have sold up to 25% of shares in Bakkt to external investors.
Source: cryptonews.com
View original post