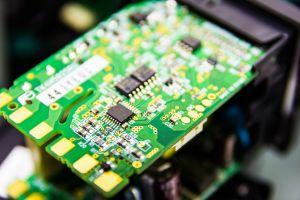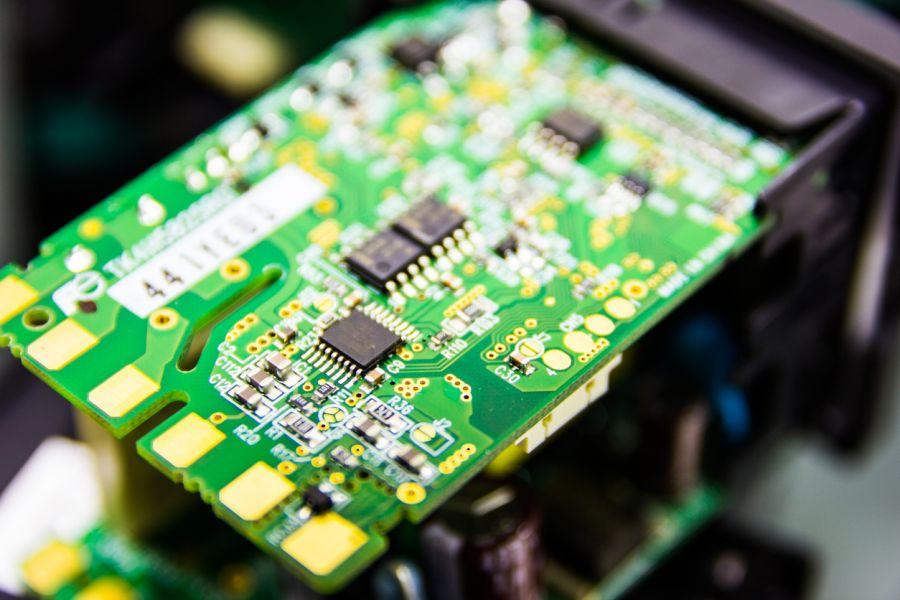 We are in for a blockchain device boom in the next five years, claims market research firm MarketsandMarkets in its latest report.
It finds that the blockchain devices market is expected to grow from USD 218 million in 2019 to USD 1.285 billion by 2024, at a compound annual growth rate (CAGR) of 42.5% in this time period.
When it comes to some of the major elements behind this growth, the report emphasizes:
increasing adoption of blockchain technology in retail and supply chain management
rising venture capital funding
growing market capitalization of digital assets
increasing acceptance of cryptocurrency across industries and regions
major companies launching various types of hardware
in Asia-Pacific, specifically, there are favorable economic condition and rise in demand for blockchain to be included in different applications
North America, specifically, is home to several blockchain devices vendors, contributing to the growth of the market in the region.
However, the report also says that "major factors restraining the market growth include uncertain regulations and compliances and lack of awareness."
Speaking of some of the major players in the blockchain devices market, MarketsandMarkets names companies from across the world, such as Ledger, HTC, Pundi X, Filament, SatoshiLabs, Genesis Coin, General Bytes, Riddle&Code, Sikur, and Sirin Labs among others.
The researchers analyzed the market by type, connectivity type, application, and region. It named North America as the region that will account for the largest market size in this 5-years period, while the U.S. accounted for the largest share of the market in that region in 2018. Asia-Pacific is in the second place, Europe in the third, and the rest of the world will account for the remainder of the market size.
The report concluded that wireless connectivity for blockchain devices will grow at higher CAGR during the forecast period (2019-2024), given that blockchain smartphones, point-of-sale (PoS) devices, and hardware wallets use Wi-Fi, Bluetooth, and near-field communication (NFC) technologies for data transfer, and that these types of devices are the focus of major companies such as Ledger and Pundi X.
Other devices, like blockchain gateways and pre-configured devices are also expected to grow at the highest CAGR in this period, given that the former is adopted by corporations, governments, and institutions, and the latter by banking, financial service, retail, e-commerce, automotive, transportation, IT and telecommunication, and many others.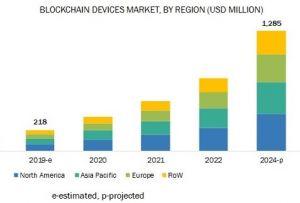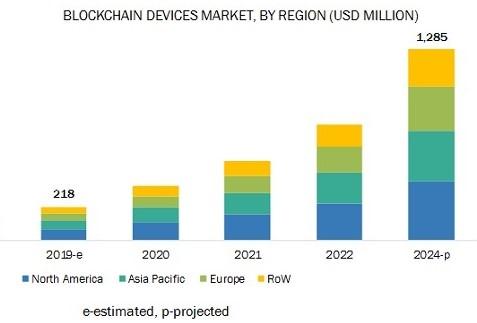 Read more:
LG 'Likely' to Follow Samsung into Blockchain Phone Market
Swiss Watchmaker Wants to Put a Crypto Wallet on Your Wrist
Your TV Set May Become a Mining Rig
Crypto Tech: Combine Mining and Heating With a Smart Heater
This Coinbase-backed Crypto Mining Rig is Not a Mining Rig
Pundi X Partners With PoS Giant, Brings Crypto to More Retailers
Source: cryptonews.com
View original post