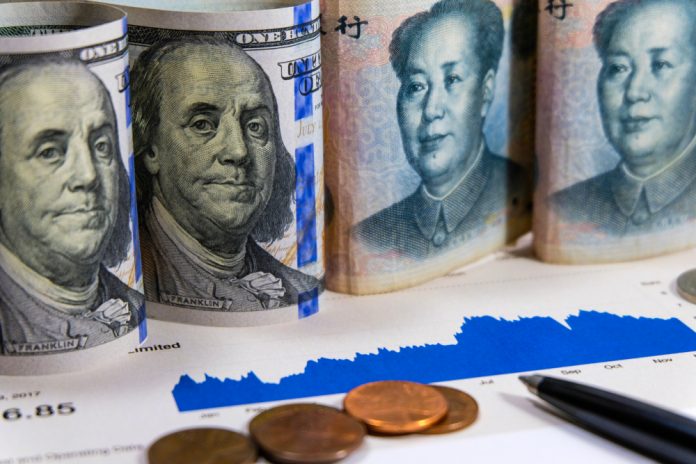 With the weekend just around the corner, many people wonder what the future will hold for both Bitcoin and the altcoins on the market today. Since virtually all alternative markets hinge on Bitcoin's success, the coming few days won't necessarily be that interesting to look at. The following currencies may see some interesting changes, however, albeit it is too early to draw any real conclusion. 
Tron is Moving up
With most currencies still in the red following Bitcoin's ongoing battle for control over the $8,000 level, it is crucial to keep an eye on what could be happening in the next few days. Very few markets note any real gain in this regard, although there is some positive momentum as far as Tron is concerned. It notes a  2.55% increase as of right now, and it may very well be the only top 20 market to note real gains by the time the weekend is over. A lot can change in the next 48-72 hours, however, and nothing is ever set in stone. 
IOTA Regains Lost Value
Another currency in the market cap top 20 making some sort of wave is IOTA. Although it has been somewhat quiet on this altcoin's front lately, it doesn't appear there is much to be worried about just yet. Following this most recent 1.2% increase in value, it is possible IOTA will enter the market cap top 15 once again, as it wouldn't take too much movement to leap over Huobi Token once again. A very interesting situation well worth keeping an eye on in the following days. 
Ravencoin Bucks the Trend
Very few currencies can note any gain right now, let alone an increase of over 5% in quick succession. Even though Ravencoin is set to undergo a fork in a week or so, it seems this news hasn't had any negative impact on the price whatsoever. The most recent 5.24% increase shows this weekend could prove to be very interesting for many different reasons. Then again, Ravencoin seems to move in the opposite direction of Bitcoin on a  regular basis, yet making the momentum stick is a different matter altogether. 
DigiByte Crawls Higher
The opinions on DigiByte among cryptocurrency enthusiasts might be somewhat divided, but the altcoin is seemingly a good way to make money every now and then. Its most recent surge has yielded a 3.6% increase in value, as this altcoin's price chart is nearly the exact opposite of Bitcoin's. That in itself shows DGB is a currency which can't be overlooked, regardless of one's sentiment toward this project. How the chart will look after this weekend, is anyone's guess right now. 
Image(s): Shutterstock.com
Source: nulltx.com
View original post