Cryptocurrency News
Cryptocurrency Exchange Payfty Launches its Mainstream Crypto Adoption Trump Cards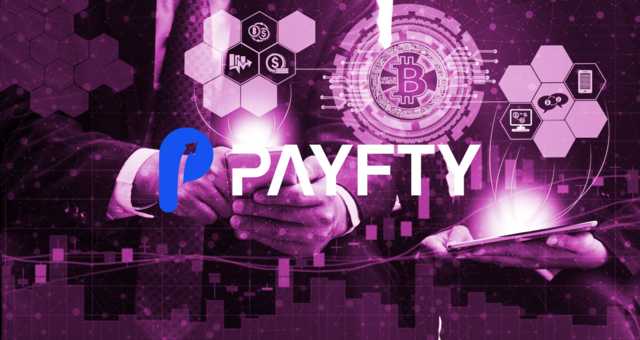 August 2019, Estonia – In an effort to expand cryptocurrency adoption, Payfty is debuting the first ever crypto-focused cCommerce platform. The exchange will give customers the ability to buy and sell various day to day commodities using established cryptocurrencies such as Bitcoin. Through the expansion of commercial activity in the cryptocurrency space, Payfty aims to provide security and stability to the once volatile sector.
With volatility as the pre-eminent roadblock to vendor acceptance of crypto-payments, Payfty has moved to minimize volatility risk with the creation of a stable coin known as USDP. By pegging USDP to US Dollars (USD) and backing the cryptocoin with actual dollar deposits, Payfty enables USDP to maintain a 1 to 1 value ratio with the US Dollar.
About Payfty
Payfty maintains a leg up on the competition by enabling customers to receive cashback and discounts through the use of USDP in its cCommerce store, USDP is purported to officially roll out as a primary payment method on Payfty's cCommerce store following USDP's in-exchange sale starting on the 10th of August and last till the 10th of September 2019.
Additionally, Payfty's interface allows for enhanced interoperability, providing instant conversions across all listed cryptocurrencies without any processing fee.
Payfty Features
A licensed cryptocurrency exchange based in Estonia. Its aim is to foster cryptocurrency adoption the world over. Payfty makes purchasing of top-performing digital assets like Bitcoin and an ever-growing list of altcoins seamless through the use of any standard bank card.
Payfty maintains a customer-centric focus platform which features include:
State-of-the-Art Security – Payfty engages top notch state-of-the-art AI controlled embedded security protocols and algorithms to ensure 99.9% tamper-proof safety of assets with optimum platform uptime and accessibility.
Low Fees and High Limits – Payfty is consistently lowering fees and increasing limits for acquiring, selling and spending cryptocurrencies
24/7 Live Support – Crypto never sleeps. Payfty's support team are always available to offer custom-tailored support to keep customers growing their cryptfolio
A Slick and Seamless Interface – A platform built for seamless and easy to understand controls. Payfty leverages a uniquely designed dashboard to keep even the greenest of customers focused on transactions.
For more information, please visit Payfty's Website at https://www.payfty.com.
Visit the Website: https://payfty.com/
Connect on Telegram: https://t.me/payfty
Follow on Twitter:https://twitter.com/@_payfty
Media Contact:
Name: Charles Adenuoye
Email: [email protected]
Payfty is the source of this content. Virtual currency is not legal tender, is not backed by the government, and accounts and value balances are not subject to consumer protections. Cryptocurrencies and tokens are extremely volatile. There is no guarantee of a stable value, or of any value at all. Token sales are only suitable for individuals with high risk tolerance. Only participate in a token event with what you can afford to lose.
Disclosure: This is a sponsored press release
Source: nulltx.com
View original post