Altcoin News
Japanese Giant SBI Makes Millions With Crypto, Praises Ripple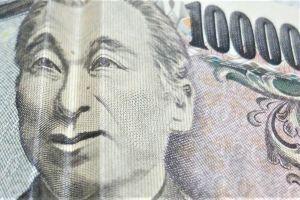 Japanese financial giant SBI Holdings has revealed that its cryptocurrency ventures are making a profit – and its influential CEO Yoshitaka Kitao has played down the potential of Bitcoin (BTC) and other altcoins, while singing the virtues of Ripple (XRP).
According to mid-financial year figures released by the group and a report from Nikkei, Kitao revealed that both SBI VC Trade – the group's cryptocurrency exchange arm – and its SBI Crypto investment and mining division are both making money for the company.
The exchange business has posted pre-tax profits of USD 30 million, with SBI Crypto posting pre-tax profits of USD 2.7 million – despite a 17% decrease in the group's overall financial performance.
SBI stated that it has begun mining at two unnamed locations recently, and will begin selling mining chipsets from 2020.
Kitao also said that SBI was keen on launching cryptocurrency fund products – but would await rulings from regulators, who are currently debating the legality or otherwise of allowing funds.
The outspoken CEO, who is set to shore up his company's banking empire with a possible USD 1 billion investment in 104 regional banks, per the Japan Times, also had his say on the future of a number of prominent cryptocurrencies.
He claimed that Bitcoin mining costs would increase "steadily" with the token's next mining reward halving expected to take place in May next year, and again questioned the future of Bitcoin Cash, referencing the recent security problems with this network.
Kitao was keen to praise Ripple, however, stating that it was the most "practical and usable" token around. SBI and Ripple have a deep business partnership, and the CEO is a member of the latter company's board.
Elsewhere, SBI blockchain-powered money transfer platform subsidiary MoneyTap has announced that it has signed a partnership deal with the Japanese mobile e-pay platform PayPay – and will make use of Ripple DLT technology.
PayPay claims to have 10 million active users, and says that 1 million merchants in Japan accept PayPay payment, which allows customers to pay in stores using QR codes.
SBI states that PayPay will begin using MoneyTap's xCurrent platform, which is powered by Ripple, to provide faster transactions than conventional options such as SWIFT.
Source: cryptonews.com
View original post