Altcoin News
Stellar Leads the Top 10 Coins as XLM Price Jumps More Than 10%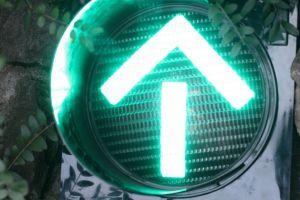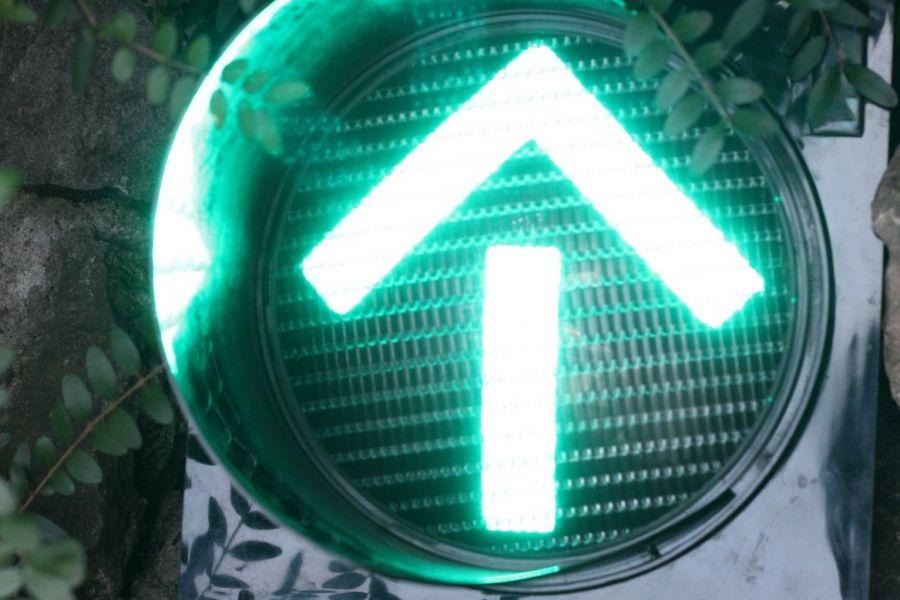 In the wave of green that hit the coins in the last 24 hours, Stellar's XLM took the lead among the top 10 coins as the only one with a double-digit rise.
It was a tricky couple of days in the world of crypto, exemplifying just how quickly prices can go from relatively stable to nosedive. The most recent such plunge has done a number of altcoins as well, with ETH seeing all its gains erased, while XRP dropped to its December 2017 levels. And while Bitcoin's price is struggling to recover, 79 of the top 100 coins by market capitalization have curiously turned green in the last 24 hours, including the top 10 coins, with Stellar leading the ascend by quite a margin.
The 10th coin by market capitalization, currently (10:47 UTC) trading at USD 0.06, appreciated c. 12% in the course of the last day, while the far second place in the top 10 category is occupied by XRP with a 4.7% rise. Besides Stellar, eight top 10 coins appreciated less than 4%. As a matter of fact, looking at the progress of XLM in the last day, a gradual rise is clearly visible, with a few standard fluctuations.
XLM price chart: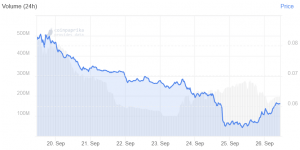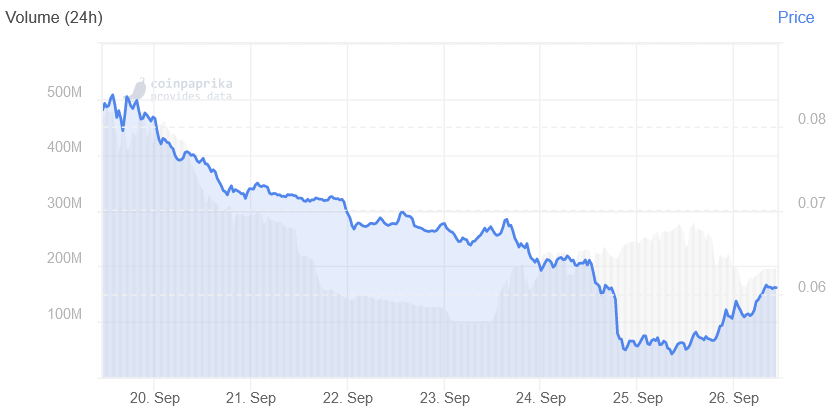 This comes after a gradual 24% decline in the last seven days, which had in fact lasted throughout the past quarter, which culminated in the above-mentioned nosedive. Before this, however, the period of relative stability in the last 30 days was interrupted by the latest rally, which brought back the question of "is it the altcoin season yet." Apparently not. The highest price it reached in the past year was USD 0.26 in November 2018, but it dropped sharply soon afterwards.
Of the top 100 coin, XLM is on the 5th spot, after CRPT, which took the first place with a rise of 25.6%, SXP, ABBC, and ZRX, respectively.
What might've contributed to this significant rise is difficult to know. Stellar has been actively promoting its products, and just recently we've written about their partnership with Keybase on a major airdrop, which comes after the Blockchain.com XLM airdrop. There was an analysis, however, which claimed that most airdropped XLM's remain unclaimed or are exchanged for other currencies. However, Coinbase listed XLM yesterday for users who are New York residents, there's a renewed interest in the Stellar-IBM partnership made back in March, and Stellar published a new release on GitHub, a web-based hosting service that is most often used for code.
Meanwhile, the Cryptoverse has noticed the jump in price XLM and other altcoins have seen, pointing out the coin's rise in what seems to be a celebratory mood.
The market recovered a bit yesterday CFx flat 0%
The percentage leader was Stellar (XLM) up 7%
Bitcoin (BTC) lagged the index down -2%#Stellar #XLM #Bitcoin #BTC #CFx #MachineLearning #Finance #Cryptocurrency pic.twitter.com/7Ttz8S8tE3

— Key Major Coin (@KeyMajorCoin) September 26, 2019
Just a taste…#XLM has more juice left in those thrusters. Do you see what I see? #volume speaks volumes pic.twitter.com/hXf8LJvLbZ

— BitBookkeeper (@Bitbookkeepers) September 26, 2019
Others, however, think more can be done for the coin:
Why is XLM stuck at 5 to 6 cents? Do you think that it is time that promoters tried to find added usage for the tokens that they launched? Just a thought. Hold seminars, encourage businesses to accept their token as mode of payment etc.

— GlitzKoin (@GlitzkoinToken) September 26, 2019
Source: cryptonews.com
View original post