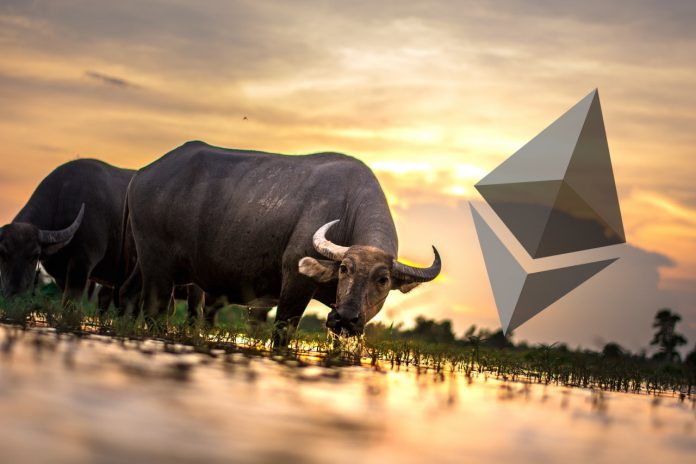 After a rough week, cryptocurrency markets are finally stabilizing as the weekend approaches. While most cryptocurrencies are showing some signs of life, Ethereum is currently the best performer out of the top 10 cryptos in the past 24 hours, registering a 4.62% gain in the past 24 hours. Ethereum is currently trading at $174 and the bulls are making their presence known. Let's take a look at any relevant ETH news which could have contributed to this rebound and see if the charts tell us anything.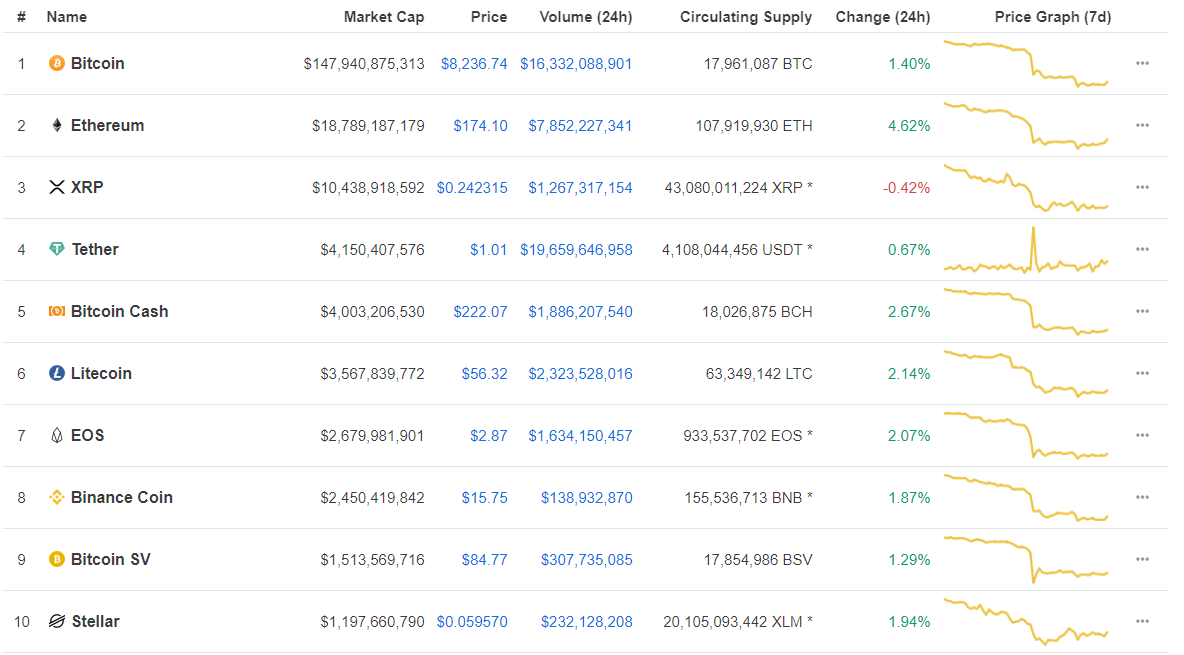 Ethereum News
As we reported in our previous Ethereum price analysis, ETH miners recently raised the gas limit per block by over 25% in order to accommodate the large transaction influx that has been congesting the network for the past couple months.
ETH 2.0 is scheduled to launch around January 2020 which should hopefully solve the scalability issues with the network. Raising the gas limit was the miners' way of putting a band-aid on the wound while prepping for surgery.
The latest development update from Prysmatic Labs was posted on September 7th and talks about prepping for the client interoperability event that should make syncing to the new ETH 2.0 network a smooth transition. Ethereum 2.0 is still quite a ways away and it's important that all the node operators are ready for the transition in order to eliminate any network forks and problems.
With the new network upgrade on the horizon, that is sure to bring much needed bullish momentum to Ethereum, which is my opinion has been undervalued compared to Bitcoin for quite some time now.
In other news, Cointelegraph reports how FairWin – the smart contract responsible for congesting the Ethereum network – is suspected to be an HYIP ponzi that holds wayyy too much Ethereum. Some even claimed that to be one of the biggest scams on the Ethereum platform.
If suspicions about the ponzi are correct, when it inevitably collapses that's going to spell bad news for the Ethereum market. As FairWin will most likely dump their massive ETH bags on the market and create massive bearish pressure, it's important to keep an eye on any news regarding FairWin as it can affect the market in major ways.
Speaking of the Ethereum market, let's take a look at Coinbase's ETH/USD chart and see what the indicators tell us:
Ethereum Price Analysis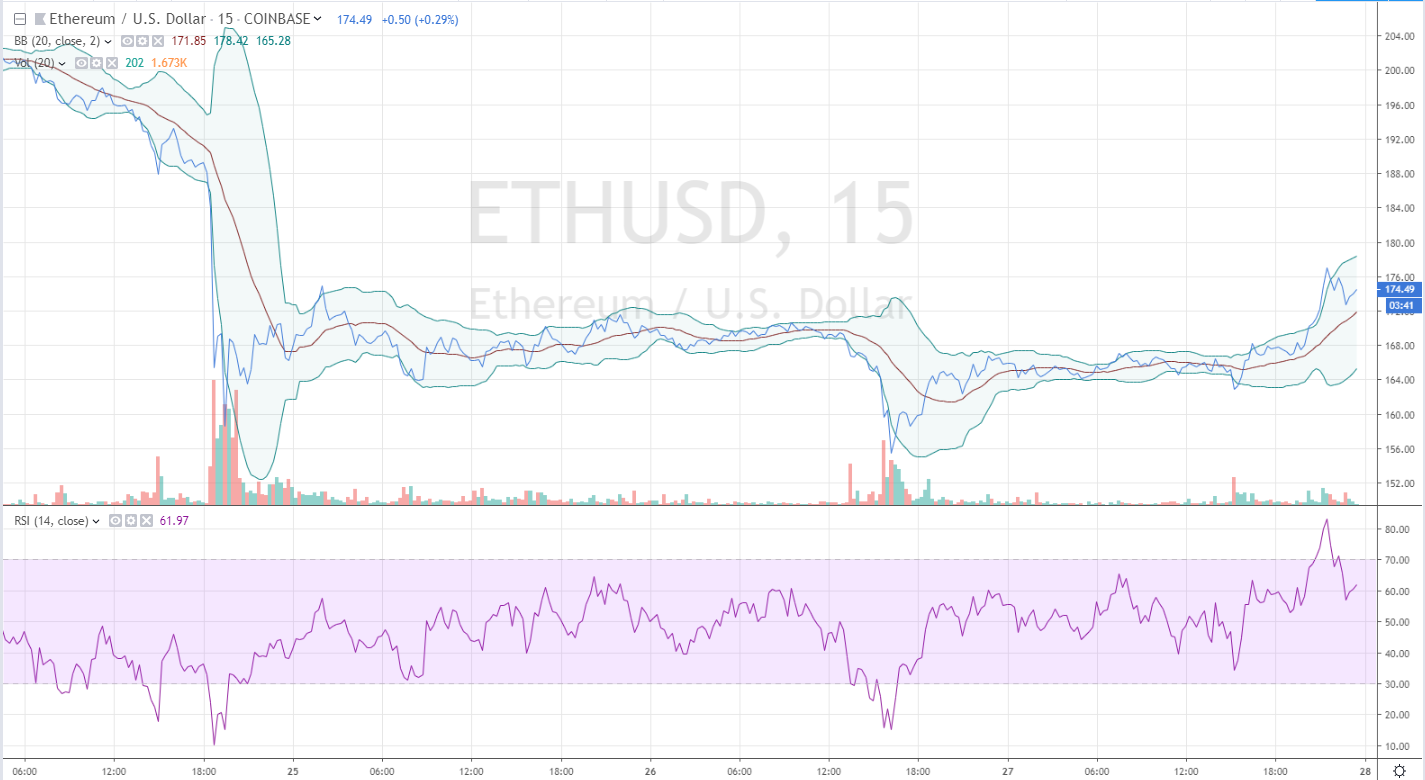 Relative Strength Index: The RSI is currently at a relatively high 60 points, meaning the market is somewhat overbought and we should expect a slight correction downards.
Bollinger Bands: The price is within the BB range, yet it's still above the MA. This also means a slight retracement in the next few hours is likely.
Volume: There is moderate to low amount of volume, which signals that the market can move a few percent in either direction and is not out of fuel.
Ethereum Price Prediction
In my previous Ethereum price prediction, I predicted that:
"ETH will stabilize around $170 and trade sideways for the next few hours."
While Ethereum did have it's dips and peaks, it looks like the $170 level is a favorite position for ETH. As such, I will continue with my prediction that ETH will once again dip to the $170 support level, before moving upwards to try and test the $180 support. If ETH can successfully hold $180, $190 will follow shortly after as ETH doesn't like to trade sideways at the $180 level.
Ethereum Charts By Tradingview
---
Disclaimer: This is not trading or investment advice. The above article is for entertainment and education purposes only. Please do your own research before purchasing or investing into any cryptocurrency or digital currency.
Source: nulltx.com
View original post