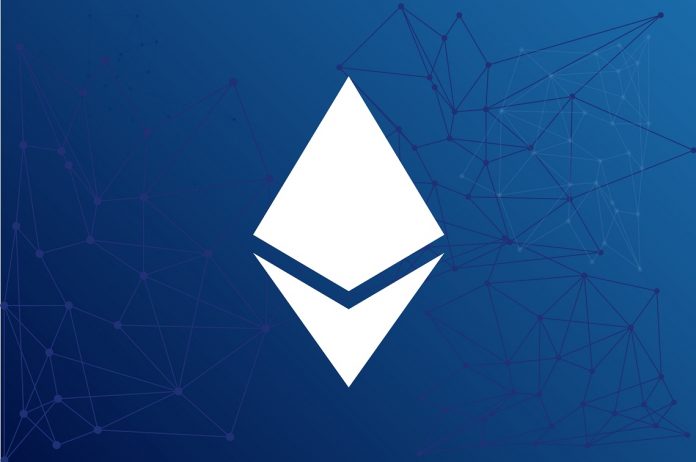 By Dmitriy Gurkovskiy, Chief Analyst at RoboForex
Bitcoin keeps growing robustly, its dominance reaching 68.4%, which is a two-year maximum. At the same time, the Ethereum is attempting a bullish trend. The general growth of digital assets in case the leading cryptocurrency manages to renew local maximums looks highly probable. 
The British financial regulator Financial Conduct Authority has declared that it is not going to regulate the BTC and ETH, as well as other cryptocurrencies. In the document signed the cryptocurrencies are regarded as exchange instruments. Such coins are decentralized and in most cases used exactly as exchange means. The FCA has specified that such digital assets are out of their jurisdiction. 
However, earlier the British regulator planned to ban selling such contracts as futures for the BTC to retail investor, which could put serious pressure on the cryptocurrency market in general.
Some time earlier, a computer game developer Blockade Games, which is trying to realize the Bitcoin Lightning Network as the interface for the Ethereum contracts, declared that the future of digital money belongs to the BTC. The second cryptocurrency ETH is going t be used for less functional projects, such as games on the basis of blockchain.
The company representatives also noted that a lot of users of different games prefer keeping their money in the Bitcoin. Anyway, such situations when the developers use to networks for project creation will give mid-term support to the Ethereum as well.
On H4, the Ethereum keeps forming an ascending channel, moderate but stable. This trend is the correction of the previous decline. The quotations are currently aiming at 38.2% ($239.45), upon reaching which the market may rise to 50.0% ($254.30) Fibo. As the main support, the current minimum of $190.41 should be regarded. A breakaway of this level may signal a continuation of the mid-term descending trend.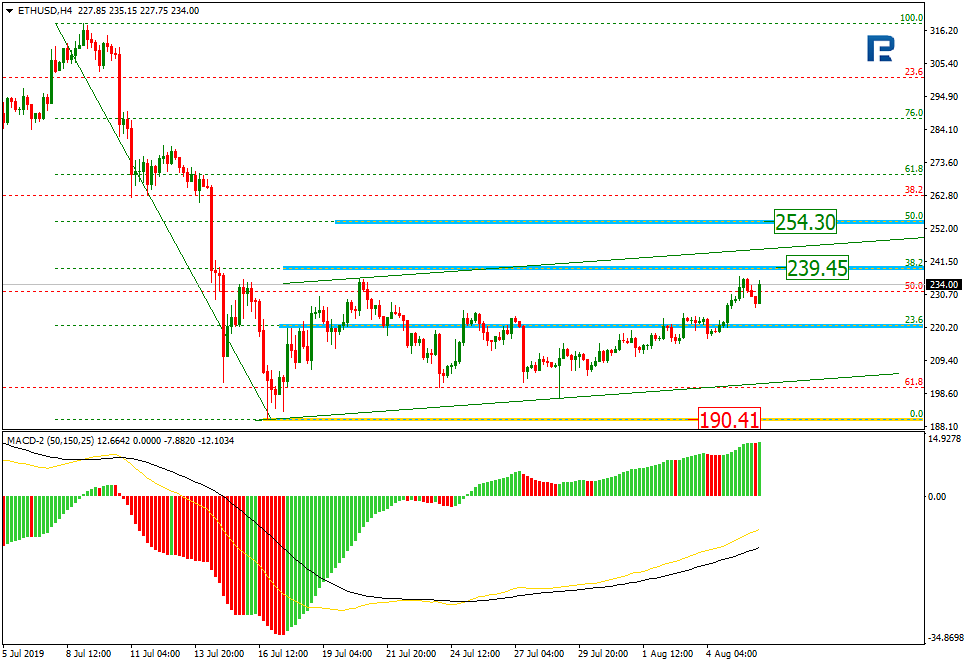 On H1, the previously stable ascending channel has been broken through at the resistance line. This signifies the growth of volatility at the moment, which promises an upcoming correction and growth in a longer perspective. Speaking about the correcting decline, the first goal may be at the support level of the previous channel around $224.50. Upon completion of the correction a new impulse of growth may be aimed not just at 38.2% ($239.45) Fibo, but even as high as $245.00.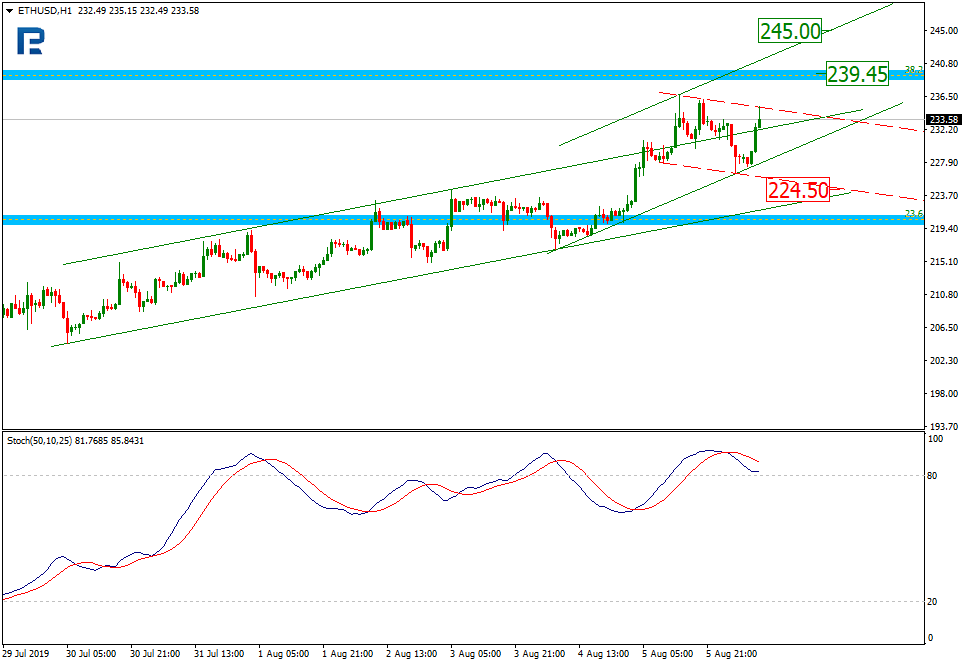 Disclaimer: Any predictions contained herein are based on the authors' particular opinion. This analysis shall not be treated as trading advice. RoboForex shall not be held liable for the results of the trades arising from relying upon trading recommendations and reviews contained herein.
Image(s): Shutterstock.com
Source: nulltx.com
View original post