Cryptocurrency News
Earn Rewards by Holding Dukascoin, the Crypto from the First Decentralized Swiss Forex Bank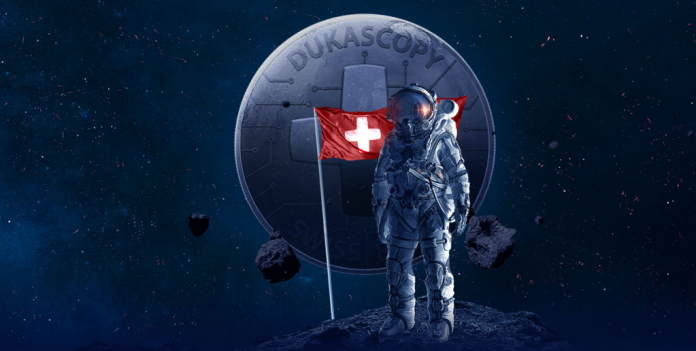 Cryptocurrency, as a medium of exchange and holding value, offers great benefits over traditional fiat. In the decade it has been formed, cryptocurrencies have faced resistance from the banking and regulatory sector. Yet, there are financial institutions that understand the enormous potential and use of digital tokens and are using these.
Dukascopy, the Crypto Forex Bank
Dukascopy is a Swiss-based foreign exchange bank that has done exactly that. It has leveraged the power of blockchain and cryptocurrency to offer its users a totally new banking and foreign exchange environment. The decentralized bank uses its native token, the Dukascoin (DUK+) for transactional purposes. The coin is the first of its kind, which is completely regulated and compliant with the Swiss financial market authority, FINMA.
The Swiss banking and financial system is famous for its regulations and principles, with strict implementation. With approval and regular compliance of Dukascoin, the Dukascopy Bank offers its users the best of both worlds of cryptocurrency and fiat-based compliance.
Duka+ Rewards
Dukascopy has announced a user reward program, designed for both existing and new users alike. Apart from the 5 DUK+ it rewards to every user for signing up for their Mobile Current Account (MCA), users can earn more coins in the following ways:
Referral Program

: Existing and new users can

earn DUK+ by referring more users

. Each successful referral awards user with

5 more DUK+

. Additional coins are also offered if the awarded coins are held for a period of a month, subject to

terms

.
Euro Rewards

:

Dukascopy offers fiat rewards also

. For every Dukascoin deposited and held for one year in their account, users are given

EUR 0.5

. Dukascopy drops the reward in the user account immediately, instead of waiting for a whole year. The fiat is, however, locked and unavailable until the term is completed,

under certain terms and conditions

. This also gives users a hedge against the fluctuating values of DUK+. No matter what the Dukascoin is worth, the fiat rewards will not fluctuate.
Fat Catz Reward Program

: Dukascopy team values its clients. The bank makes money by charging a small amount for all trades made within its banking environment. For large account balance holders (

equal or more than 10,000 DUK+

on a monthly average),

Dukascopy bank distributes the proceedings among its users

. In June, the bank airdropped

EUR 1,365

to four of its Fat Catz.
About DUK+
Based on the Ethereum blockchain, DUK+ is the world's first cryptocurrency that is fully compliant with local regulatory authorities. Launched in February this year, the cryptocurrency offers token holders a unique advantage of not only using the digital coins as a speculative asset, but the assurance that it conforms to one of the toughest regulations in the world.
The Swiss crypto bank has opened up more than 100,000 accounts since its start in 2018.
For more information on the reward program and the compliant bank, visit their website: https://www.dukascopy.com/swiss/english/home/
Disclosure: This is a sponsored article
Source: nulltx.com
View original post