Cryptocurrency News
Bitcoin Could Make a Huge Move Today as iFinex Goes to Court in Tether (USDT) Case
Bitfinex and Tether will head to court today, as it's the date of their scheduled motion to dismiss hearing. The companies have been under investigation by the New York State Attorney General's office on allegations of an $850 million cover-up. 
Tether Goes to Court
Back in April, as CryptoPotato reported, the New York Attorney General's office started an investigation into iFinex, the parent company of both Bitfinex and Tether. Allegedly, the company covered up a loss of $850 million by giving itself access to $900 million worth of Tether's reserves. 
On May 22, Bitfinex announced that the court had granted its motion for an immediate stay of, among other things, the demand that the companies produce only information and documents which were relevant to the immediate issue of whether or not New York had jurisdiction over the companies.
Back then, the court scheduled a hearing on the matter of iFinex's motion to dismiss for July 29, which is today.
In other words, today we will find out whether the case goes forward or is dismissed (which would be Tether's desired outcome). It will be very interesting to see what happens and find out whether it has an impact on the overall cryptocurrency market, especially in light of the company's controversial past.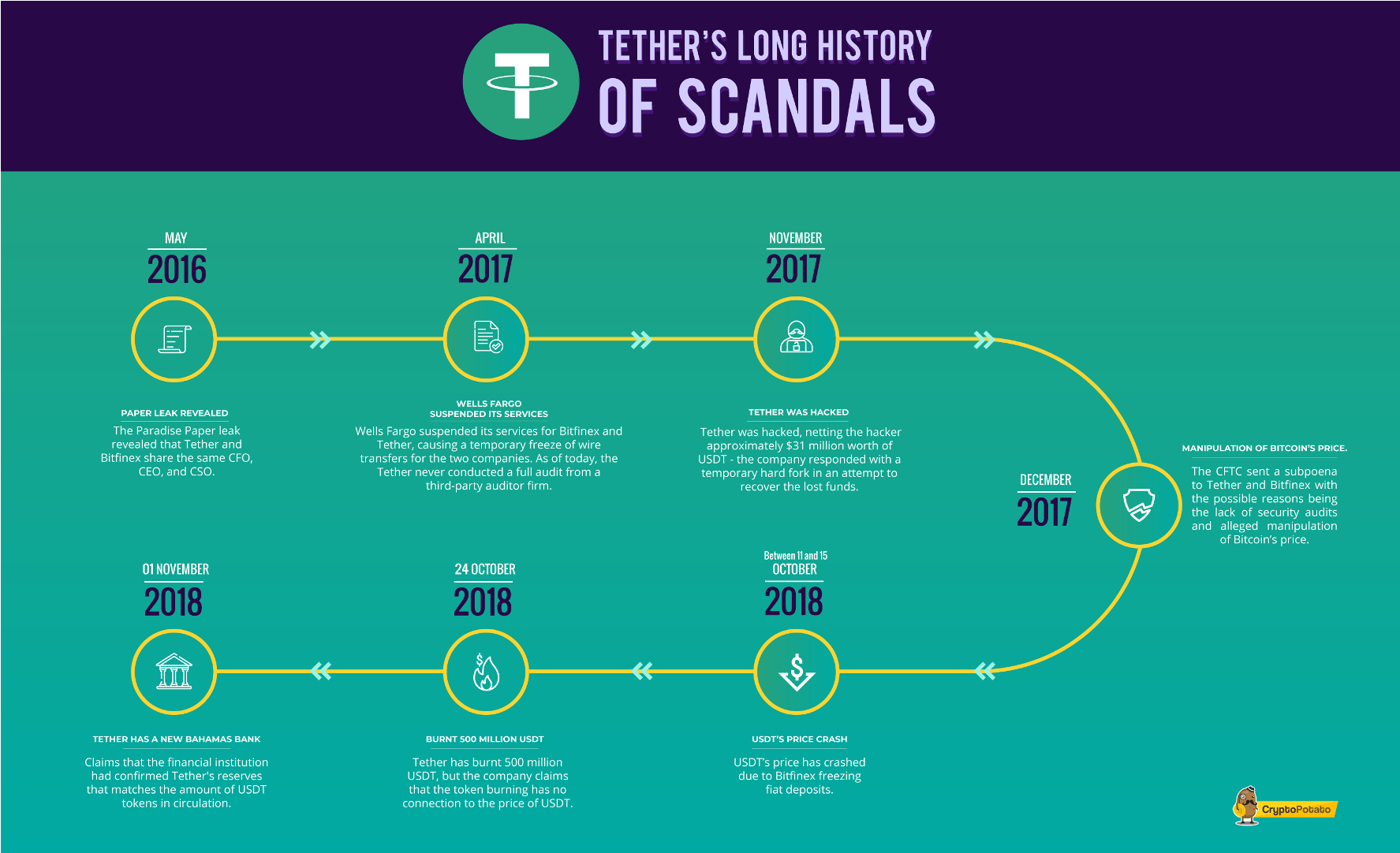 What Could This Mean For Crypto?
Naturally, being the owner of the issuer of the leading stablecoin as well as one of the most popular cryptocurrency exchanges, iFinex has inspired questions about the implications this case might have on the broader cryptocurrency market. 
Weighing in on the matter was Mati Greenspan, eToro's senior analyst, who shared his thoughts in his daily newsletter. According to him, the most likely beneficiaries of a guilty ruling for iFinex would be Bitcoin and other cryptocurrencies:
"For the short term, the most likely outcome of a guilty ruling for iFinex would be that bitcoin, and possibly other cryptos, go up. Any erosion in confidence for Tether, usually means that traders will dump their USDT and buy other cryptos."
Yet he also disclosed that he'd been in talks with a very popular member of the crypto community who shared some concerns. He seems to think that if the NYAG were to prevail, we would need to better understand how much unbacked USDT has entered the market. If it's just the alleged $700 million, the market impact would likely be insignificant. 
In any case, it will be very interesting to watch how this case develops.
Be the first to know about our price analysis, crypto news and trading tips: Follow us on Telegram or subscribe to our weekly newsletter.
Source: cryptopotato.com
View original post