Altcoin News
White Label Crypto Card Provider Targets 10% of Litecoin Users
Ternio, a U.S.-based blockchain project developer and provider of crypto payment card solutions, targets 10% of litecoin users with a new card in the near term, Ian Kane, Chief Operating Officer (COO) of the company, told Cryptonews.com.
Ternio, which recently issued its own crypto payment card, BlockCard, announced in June that Litecoin and BiBox Exchange have teamed up with the company in order to release a payment card for litecoin users.
Kane did not elaborate on specific numbers, only saying that their own BlockCard, available in the U.S only, got over 10,000 users in three weeks since the launch. The goal for the upcoming few months is "to be opening up to other countries," he said.
They plan on supporting hundreds of thousands of users by the end of the year, and with white-label partners counted in, they will be supporting millions to tens of millions, Kane added.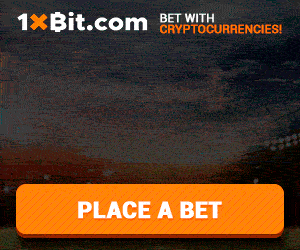 According to the COO, their card is already being used for everyday purchases, such as on Amazon, to buy pizza, phone credits, etc.
Thanks to DillyDilly in the #ternio telegram channel for making the first #BlockCard customer transaction video!… https://t.co/sRwS2Okctq
The difference between this card and others, is that other cards require users to convert to fiat currencies during deposit, thus "making it a glorified giftcard", Kane said. Users want to stay in crypto, he notes, and "no one wants to miss out on upward price pressure of their favorite coin/token, but people still want the optionality to use their crypto if they decide."
"For example, a user have deposited USD 100 on their card when TERN [the native token of Ternio, ranked 391st by market capitalization] was USD 0.01. If he/she still holds, that value is now USD 200-300 of real purchasing power. So that user may decide to buy a USD 150 item and still be ahead," he said.
___________________
Watch the latest reports by Block TV.
___________________
Speaking of the company's white label card, Kane said that they are in active discussions with many potential partners, and a number of clients have already signed partnerships, but haven't been announced.
Ternio is also developing Lexicon Blockchain that supports the programmatic digital advertising industry. A number of undisclosed advertising clients have already decided to use it, and Ternio has formed a joint venture with a partner who is using their blockchain for their finance and telecom clients, according to Kane.
TERN price chart:

Source: cryptonews.com
View original post