Bitcoin News
Can Donald Trump Ban Bitcoin and Cryptocurrencies?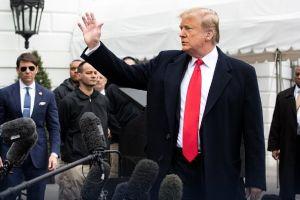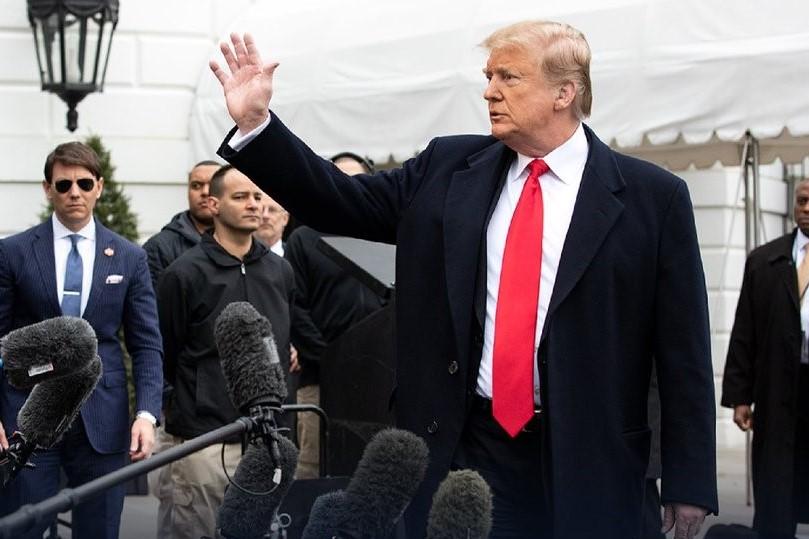 The President of the United States, Donald Trump, can theoretically go after Bitcoin and cryptocurrencies but in reality, such a ban is highly unlikely, according to a recent discussion in the cryptoland.
The discussion was sparked by the Trump's tweetstorm where he expressed distaste for Bitcoin, Libra, and other competitors of the United States dollar. Besides, some members of the U.S. congress have already drafted a "Keep Big Tech Out of Finance" bill, which is intended to prevent the creation of Facebook's new cryptocurrency.
Meanwhile, according to economist and trader Alex Krüger, the United States Constitution protects Bitcoin code as it is a form of free speech which is protected by the First Amendment. As a result, making Bitcoin illegal is equal to banning free speech and thus is unconstitutional.
However, the regulators have all the power to "protect" investors from dealing in bitcoin marketplaces by targeting and isolating fiat onramps for retail and institutional investors. It would serve to remove most liquidity out of the local bitcoin markets.
Alternatively, Trump could issue an executive order banning U.S. citizens from dealing in bitcoin, much like he did with the Venezuelan Petro cryptocurrency. Such a ban could be motivated by an "attempt to circumvent U.S. sanctions and would be similar to the "hoarding of gold" executive order of 1933.
Besides, Trump can go after fiat-to-crypto exchanges by simply forbidding banks to serve them. Moreover, some of the U.S. banks already do so.
Thanks for reaching out to us. Unfortunately, Wells Fargo does not allow transactions involving cryptocurrency. -Josh

— Ask Wells Fargo (@Ask_WellsFargo) July 12, 2019
In sum, a full-blown ban on Bitcoin and cryptocurrencies in the U.S. is possible in theory but highly unlikely. Moreover, it might mean that Trump could lose millions of his supporters. However, if it does happen, Krüger predicts a rapid and immense bitcoin market crash.
16/ TL;DR

– A Bitcoin ban in the US is feasible
– Ban could come via a Trump executive order
– Ban could be over-turned
– Probability of a ban is extremely low
– Probability increased last week
– Regulatory risk keeps many institutions away
– A ban would see $BTC crash rapidly pic.twitter.com/VEz5y58arL

— Alex Krüger (@krugermacro) July 15, 2019
Kruger is not the only skeptic of the U.S. crypto ban. According to George McDonaugh, the CEO and co-founder of the investment firm KR1, Trump remarks on Bitcoin are simply wrong.
"Imagine giving Donald Trump a money printing machine and then asking him kindly not to use it. My thoughts exactly… This is why the U.S. economy is 22 trillion in debt and why the average lifespan of a government backed fiat currency is 27 years. There will be a reckoning, and when it comes it will be something like bitcoin that comes to the rescue."
Other Twitter users seem to share similar sentiments.
A crypto ban would be a highly unpopular (and thus risky) move in the US and other Western countries right now. If we see a ban, then likely "in response" to a false flag attack that turned public opinion ("terrorists using bitcoin"). That's how most wars kick off historically.

— Hasu (@hasufl) July 15, 2019
America banned Online Casino, despite that, online casinos, which are not decentralized, still make hundreds of millions targeting US customers. They can Ban Bitcoin, they can try. It will not stop Americans to buy it, sell it and use it. It will not stop Exchanges. It will grow!

— Amedeo Moscato (@Amedeo_Moscato) July 15, 2019
That's exactly the pretext on how Telegram was officially banned in Russia. Ironically, the government cannot enforce the ban and Tg works just fine. The only thing they can report "We're very successful in banning Telegram. If you use it, you know it's somewhat slower now"

— Dima Zhelezov (@dizhel) July 15, 2019
The U.S. government and regulatory sanctions from other countries aren't the only threats to Bitcoin, as there are other theoretical scenarios which could potentially kill Bitcoin.
____________________
Watch the latest reports by Block TV.
____________________
Ever since Trump comments on Bitcoin and cryptocurrency, the crypto market is experiencing a correction as bitcoin retested the USD 10,000 support level. However, majority of analysts agree that it has nothing to with Trump remarks. Moreover, bitcoin price increased right after the tweetstorm by the President.
Source: cryptonews.com
View original post