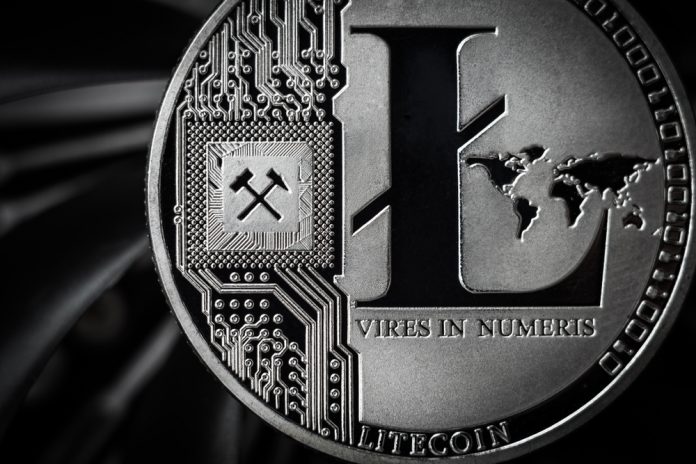 Before cryptocurrencies can gain mainstream traction, there need to be a lot more regular use cases. So far, choices remain limited on that front. Things seem to be picking up a bit for Litecoin although becoming the "official cryptocurrency" of the Miami Dolphins will probably not have much of an impact on the price whatsoever.
Limited Functionality for Litecoin
Although many people expected big things from this particular announcement, it is crucial to put everything in its proper perspective first and foremost. This new partnership does not mean any of the Miami Dolphins team or staff will be paid in Litecoin, nor is anyone asking for it. It also doesn't mean people can buy game tickets with LTC, as that is not even on the ability at this time. 
Instead, there will be only one particular use case for Litecoin enthusiasts who visit the Hard Rock Stadium. They will be able to purchase tickets for the 50/50 raffle with either Litecoin or Bitcoin. This seems to indicate there is a genuine chance Litecoin won't be used all that much as it goes up against the world's leading cryptocurrency. It is expected these tickets will also go on sale online and support both payment methods. 
Very Limited Exposure
Although the Miami Dolphins issued an official statement regarding Litecoin on the website, it is not the sort of news which will get millions of people excited. While the label "official cryptocurrency of an NFL team" is quite interesting to achieve, it seems unlikely that anyone who isn't a fan of this team will take much notice of this particular development. 
Combined with the fact Litecoin will face off against Bitcoin in terms of cryptocurrency payments, it seems unlikely that LTC will see any real price action because of this news. it is good to see sports teams continue to pay attention to what goes on outside of traditional finance, but no one should expect miracles either. Cryptocurrency remains a very niche market primarily of interest to speculators and traders, rather than corporations and consumers.
Plenty of Work to be Done
From a Litecoin community point of view, this partnership with the Miami Dolphins can be seen as a massive validation of this entire project. At the same time, the actual purpose of this deal remains rather limited and may not have any notable impact on Litecoin or the cryptocurrency industry as a whole. If the number of payments doesn't meet expectations, this partnership can be dissolved in very quick succession without recourse.
If the main objective is to get mainstream attention for Litecoin and other cryptocurrencies, these partnerships are not the way to go. In fact, it could make people even more averse of cryptocurrencies in general, primarily because they are already niche, and are only useful for eve more niche products and services. Unless other major sports teams follow this lead by example in the years to come, this will prove to be another one-off deal which will ultimately be forgotten about fairly soon. 
---
Disclaimer: This is not trading or investment advice. The above article is for entertainment and education purposes only. Please do your own research before purchasing or investing into any cryptocurrency or digital currency
Image(s): Shutterstock.com
Source: nulltx.com
View original post