Altcoin News
'Libra Will Destroy Stablecoins, Banks Will Become Dumb Warehouses'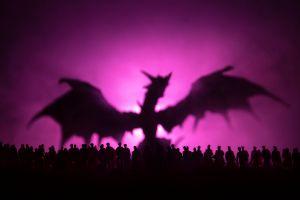 Facebook's Libra will destroy all stablecoins, turn commercial and central banks into 'a dumb regulated warehouse for digital fiat money' and will finally bring new Bitcoin users, the outspoken Co-founder and CEO of major crypto trading platform BitMEX, Arthur Hayes, wrote in his newsletter.
"I shed no tears for all those [stablecoins] that somehow believed there was value in an unheard-of sponsor creating a fiat money market fund that rode on a blockchain," Hayes said, stressing that Libra is a also stablecoin backed by fiat and is not a cryptocurrency.
He's not the first who estimates that Libra could potentially compete with other stablecoins. However, at least the most popular stablecoin, Tether, previously claimed it isn't worried about losing market share.
Meanwhile, Hayes continued his analysis by going into further details about the future role of banks, e-commerce, and how Libra might make credit more accessible for online shoppers around the world.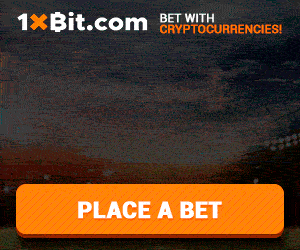 Key points:
Libra is not going to be an anonymous currency and transactions can be frozen by a request from a government agency.
Facebook user data might be used to compute a credit score, should Libra decides to issue loans.
Facebook and other tech companies can originate a loan cheaper and offer a lower interest rate than a commercial bank, "But maybe society is trading one devil for another."
With Libra, Facebook is assuming the role of a central bank and government officials' outbursts of concern are driven by a fear of the upending of the financial services industry that lines their pockets and keeps them in office.
Libra will not offer financial privacy but it forces those concerned about the loss of this privacy to explore alternatives, such as Bitcoin and other cryptocurrencies.
"Through their investments in augmented and virtual reality, it appears that Facebook wishes to create a completely new digital world. Libra could be the financial mana that powers this virtual existence," Hayes concluded his analysis.
Libra, an ETF
Meanwhile, BitMex's own research team, however, took a slightly different approach to the Libra coin, calling it instead "Libra ETF" in "a bit tongue and cheek" analysis. Short for exchange traded fund, an ETF is a fund that holds a basket of other assets on behalf of the ETF unit holders. Similarly, Libra will also be backed up by various other assets, giving each "unit" its value.
As pointed out in the analysis, however, a major difference between Libra and an ETF is that Libra holders are not entitled to receive income derived from the investments made by the Libra Association.
________________________________
Watch the latest reports by Block TV.
________________________________
"We conclude that although Libra has significant disadvantages when compared to traditional ETF products, Facebook's wide consumer reach with platforms such as Whatsapp and Instagram could give Libra a key commercial advantage," the research team noted.
Separately, in an interview with Yahoo Finance, Jamie Dimon, CEO of investment banking giant JPMorgan, wondered whether Libra will "follow banking rules or KYC, BSA, AML, or will they not?"
"But they obviously want to serve their clients, and that's fine," he said, adding that he doesn't think that cryptocurrencies in general are a threat to JPMorgan's business.
"We're going to have competitors. Whether it's a cryptocurrency competitor or another fintech competitor, we're going to have competitors. I tell our people, just don't guess. You know they're there. You know they're coming. You know they want to eat your lunch. Assume it. And it might not be the ones we see. It might be the ones we don't see," he said, stressing that "Blockchain is real. We have the JPMorgan coin blockchain. And competition is real."
Also, it looks like crypto exchanges are increasingly looking to list Libra. For example, major exchange Binance "would probably want to list" Libra and is already in contact with Facebook, Finance Magnates reported, citing the exchange's strategy officer Gin Chao. Meanwhile, Erik Voorhees, CEO of the ShapeShift trading platform, said "he would love to integrate Libra into ShapeShift when it does exist," Coindesk reported.
Source: cryptonews.com
View original post