Altcoin News
While Libra Partners in Doubt, Newcomers 'Flooding' the Project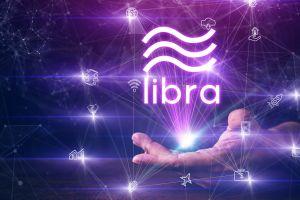 While Facebook's Libra project claims there is "a flood" of interest in it, at least several of its partners appear to be more cautious.
The new coin, which has made headlines ever since it was announced last week, is touting the strong line-up of 28 founding members who have signed up to work with Facebook on the development of the cryptocurrency, as one of its biggest selling points.
However, according to the New York Times, not all partners appear to be as eagerly involved as others. The article pointed out that the partner companies joined the effort by signing non binding agreements with Facebook, and that many of the partners did so knowing that they were under no obligation to "use or promote" the coin.
Anonymous executives at seven of the companies reportedly told the newspaper that it would be easy to back out if they "didn't like where it was going." As previously reported by Cryptonews.com, Facebook's Libra coin is facing a world of regulatory hurdles, which is by far what is spooking some of its partners the most. Now, Facebook and Libra are set for two hearings in the U.S. in July.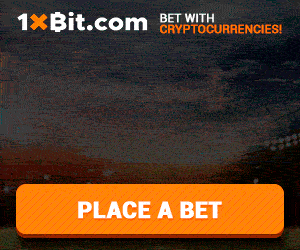 According to the Libra whitepaper, they hope to have approximately 100 members of the Libra Association by the target launch in the first half of 2020. Also, in order to join the Association companies are obliged to pay at least USD 10 million, which also gives a right to become one of validator nodes that "have the ultimate power" in making decisions about the project.
However, as pointed out by the New York Times, no money has been paid yet.
According to the report, some partners said they would decide whether to pay up and join the new Libra Association after more regulatory challenges have been clarified.
In response, Facebook spokesperson Dante Disparte said that the company has seen interest from "a flood of companies" since the announcement last week. He added that the Libra Association "will most likely have a waiting list" for companies who want to be among the 100 members that they plan to start with when the coin launches next year.
____________________________
Watch the latest reports by Block TV.
____________________________
Meanwhile, two companies that joined the Libra Association told Cryptonews.com that Libra is a great opportunity "for the pioneers of tomorrow."
The Libra Association: Founding Members
Below is the initial group of 28 organizations that will work together on finalizing the association's charter and become "Founding Members" upon its completion are, by industry:
Payments: Mastercard, PayPal, PayU (Naspers' fintech arm), Stripe, Visa
Technology and marketplaces: Booking Holdings, eBay, Facebook/Calibra, Farfetch, Lyft, MercadoPago, Spotify AB, Uber Technologies, Inc.
Telecommunications: Iliad, Vodafone Group
Blockchain: Anchorage, Bison Trails, Coinbase, Inc., Xapo Holdings Limited
Venture Capital: Andreessen Horowitz, Breakthrough Initiatives, Ribbit Capital, Thrive Capital, Union Square Ventures
Nonprofit and multilateral organizations, and academic institutions: Creative Destruction Lab, Kiva, Mercy Corps, Women's World Banking
Source: cryptonews.com
View original post