Bitcoin News
Major US Convenience Store Chain Circle K Begins Bitcoin ATM Pilot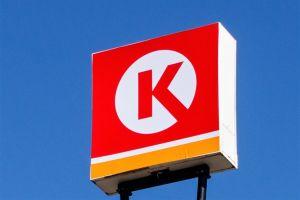 As bitcoin price is getting closer to the USD 10,000 mark, Circle K, one of the United States' biggest convenience store chains, is set to welcome 20 new Bitcoin ATMs at stores located in Arizona and Nevada as part of a pilot initiative.
The devices will be installed after Circle K sealed a deal with Chicago-based company DigitalMint. The latter says it aims to enable consumers to purchase bitcoin through physical kiosks and teller windows, and says it has partnered "with over 250 brick-and-mortar locations" in 25 states, including grocery retailers and gas stations.
DigitalMint says its ATMs will be installed in Circle K outlets in major cities such as Tucson, Pheonix and Las Vegas. The machines, the company says, will allow customers to buy up to USD 20,000 worth of bitcoin per day.
According to a DigitalMint press release, a Circle K spokesperson said the deal would "provide Circle K customers with seamless access to Bitcoin at a very reasonable price." Their website states that the company applies "a 12% flat markup rate for all Bitcoin ATM and Teller transactions," which is significantly more than buying cryptocurrency on an exchange.
Per Coinatmradar statistics, DigitalMint is America's eighth biggest ATM operator, with 109 devices. The market leader is CoinCloud, which operates 316 machines.
The stats also show that almost 5,000 Bitcoin ATMs have been installed worldwide over time – more than half of which in America.
Crypto ATM number net changes
The histogram chart shows net change of cryptocurrency machines number installed and removed monthly.

The world's two leading Bitcoin ATM manufacturers are General Bytes and Genesis Coin, who account for over 60% of the entire global market.
Source: cryptonews.com
View original post