Last night, on June 26, the first cryptocurrency was closely approaching the $ 14,000 mark. However, now Bitcoin is trading at around $ 10,600.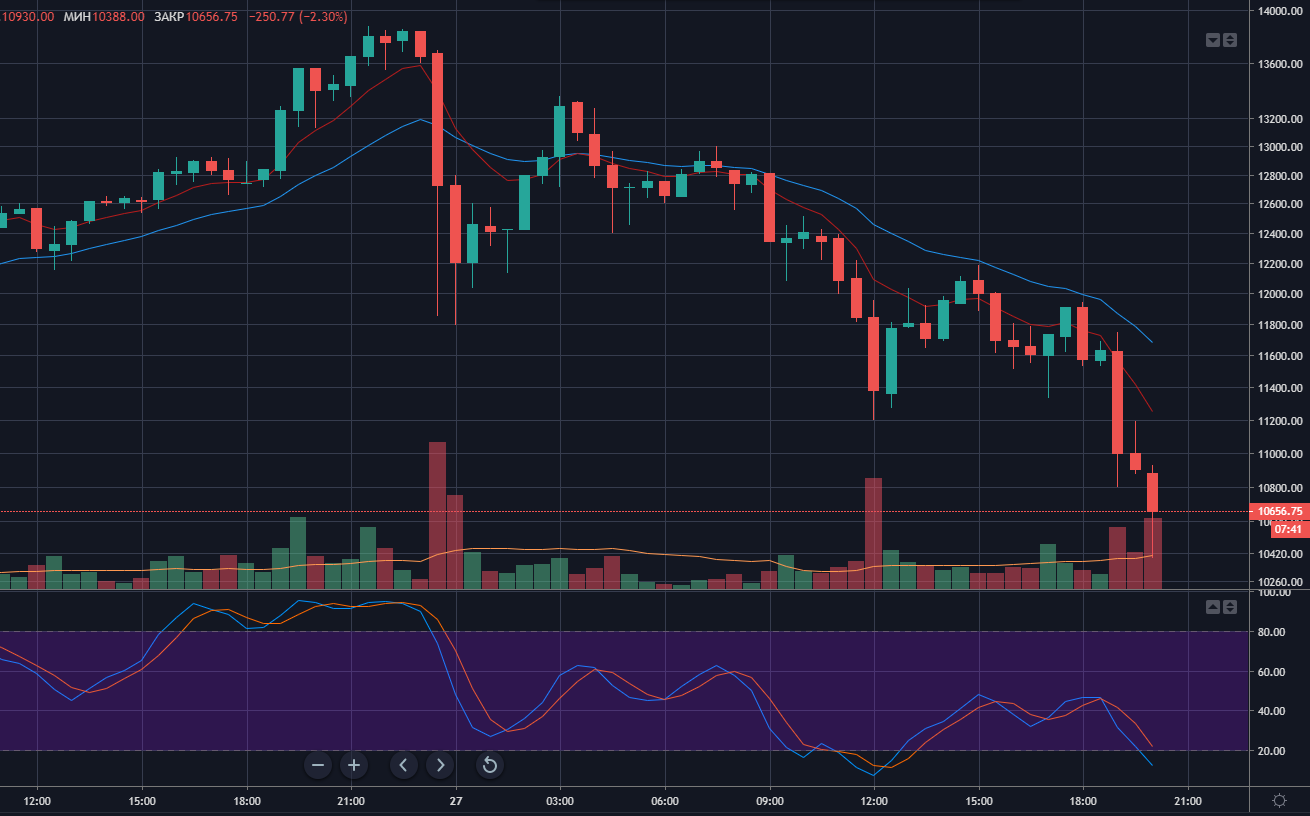 The fall of the vast majority of assets from the first hundred CoinMarketCap is measured by double digits. In particular, the first ten rankings look like this: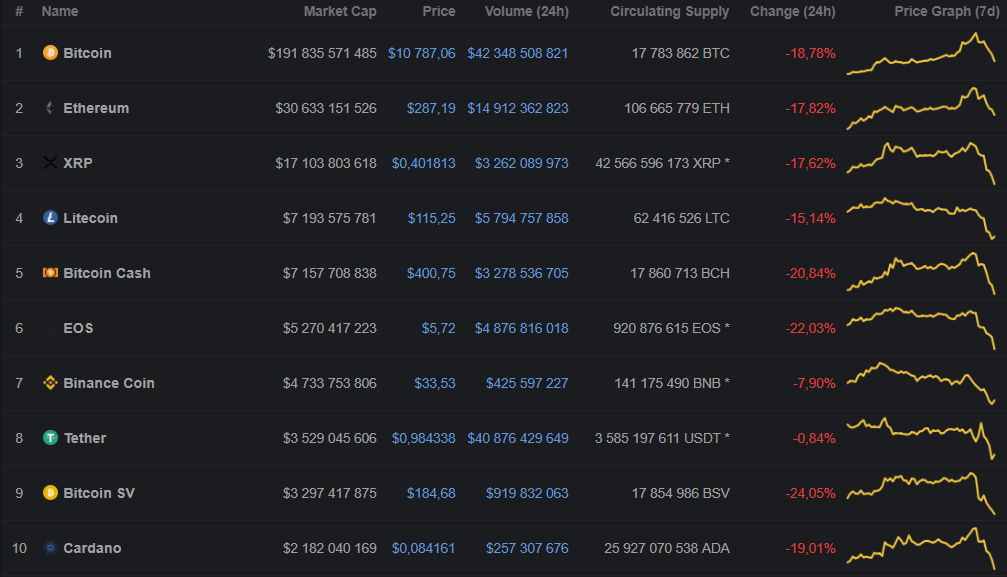 Some experts suggest that dump was the result of a sharp increase in demand for Bitcoin. The influx of new buyers led to a surge in volatility, which was the reason for the local fall in cryptocurrency.
Recall, according to technical analysts, the closest level of support is around $ 10,000. In particular, CoinDesk analyst Omkar Godboul is sure of this.
Source: en.bit.news