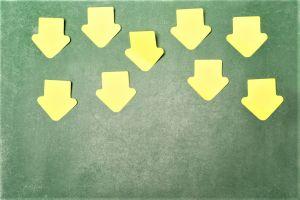 ALGO, the native token of Algorand, a developer of a decentralized digital currency and transactions platform, that was recently listed following its public sale last week, has seen its price crashing in the market following an initial hype.
Despite a seemingly strong team and promising specs, ALGO's price failed to follow through as the coins went into circulation. After an initial pump that brought the price of the coin from USD 2.40 to c. USD 3.30, the price has now fallen by roughly 50% to less than USD 1.70 each (11:41 UTC).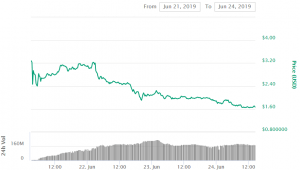 According to data from the Algorand Foundation, during the public sale last week, all 25 million tokens were sold at a price of USD 2.40 each, meaning the Foundation managed to raise USD 60 million from the sale.
At the same time as the auction, the Algorand MainNet was also launched. This is a network that reportedly can process 1,000 transactions per second, putting it closer to payment networks like VISA, which is said to handle approximately 1,700 transactions per second.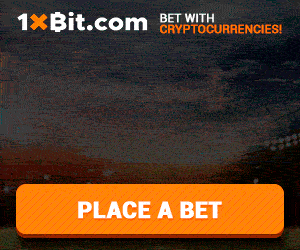 Algorand brands itself with a strong focus on decentralization and democratic user participation. It further uses Proof-of-Stake and self-validating transactions instead of the mining-based Proof-of-Work algorithm that Bitcoin and many other cryptocurrencies use. Algorand was founded by Silvio Micali, an MIT professor and recipient of the Turing Award, an annual prize nicknamed the "Nobel Prize of computing."
Market capitalization debate
According to the Algorand Foundation, an additional 600 million ALGOs is to be auctioned off each year, which over time will grow the total supply of ALGOs to 10 billion. Based on the initial valuation of USD 2.40 per coin, that would eventually bring the market cap of ALGO to USD 24 billion, compared to Ethereum's, which is the second largest by market capitalization, current market valuation of USD 32 billion.
However, Algorand is facing scrutiny from the crypto community, as industry players such as Jeff Dorman, Chief Investment Officer at Arca, a Los Angeles-based crypto investment management firm, popular cryptocurrency analyst Arjun Balaji and others, question whether the coin's true market capitalization is being correctly reflected.
According to them, ALGO is structured so that buyers will be guaranteed to get 90% percent of their money back in a year.
Awesome. But before $ALGO twitter goes insane, can we agree that @twobitidiot & @ericturnr will soon have a metric that shows ALGO raised $6mm and not $60mm? ALGO has to keep $54mm in a trust to pay out the inevitable $54mm that is put back to them in 1 yr. Please mkt cap adjust. https://t.co/ILWjOdR4bz

— Jeff Dorman, CFA (@jdorman81) June 19, 2019
_____
(Not involved in any way) Saying they raised $6m is more accurate as they need to hold $54m to cover the 0.90 put.

— Arjun Balaji (@arjunblj) June 20, 2019
In either case, Algorand has received support from several major exchanges, and is currently available for trading on Binance, Bitfinex, Huobi Global, KuCoin, and several other exchanges.
Source: cryptonews.com
View original post