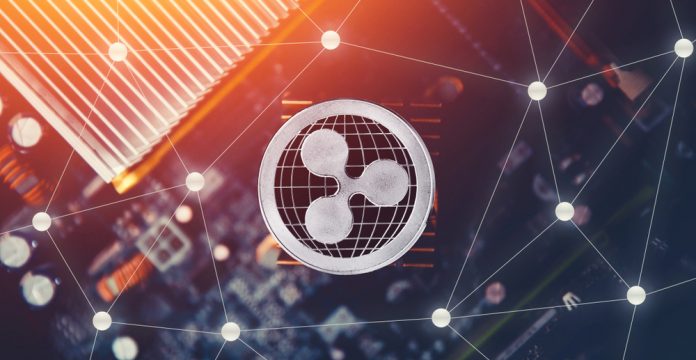 By Dmitriy Gurkovskiy, Chief Analyst at RoboForex
The XRP is correcting after a rising streak, trading around $0.4394 on June 18.
Over the last week, the midterm trend did not change much; the price is still trading sideways and wide, between the support at $0.3575, and the resistance at 0.4790. The MACD, however, converged and formed a golden cross, while the price broke out the internal descending channel resistance. A new quick uptrend was born, with the target at the current resistance of $0.4790.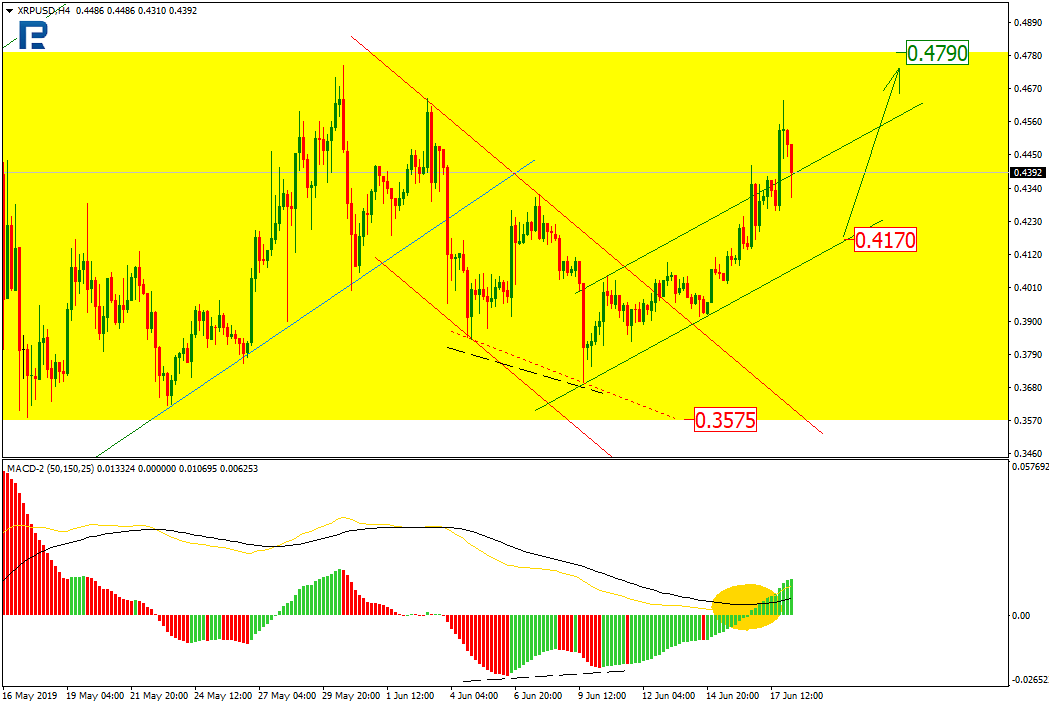 On H1, the XRP hit the ascending channel resistance, thus sending the short term uptrend higher. With the local support at the $0.4310 fractal, the new target may lie at $0.4680. This might, however, end there, with the price correcting to the support at $0.4170, especially considering the Stochastic divergence.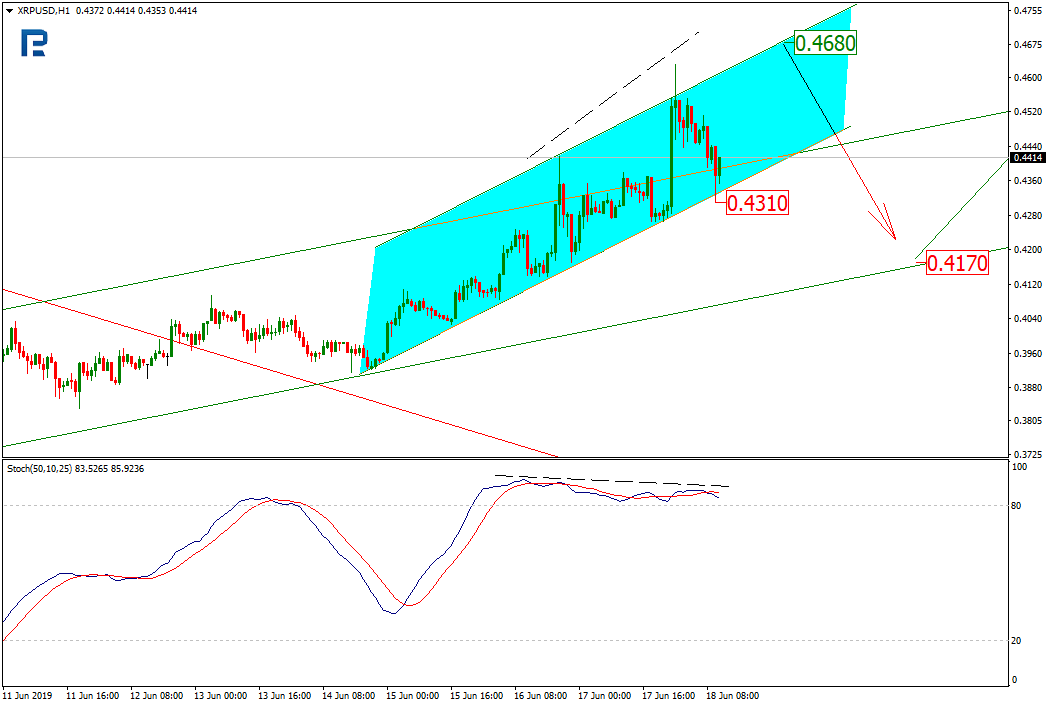 Meanwhile, Ripple partnered with MoneyGram, the major Western Union competitor. Ripple Labs is to buy 10% of all MoneyGram shares at a price three times higher than the market, the total amount being $30M. Another $20M (or more) will be invested in the coming two years.
For MoneyGram, Ripple partnership is also good because of the XRP usage during money transfers. Previously, the payment operator was testing xRapid for around a year, and did not find any advantages; with a lot of liquidity coming to XRP, the story turned absolutely different. The XRP, however, has a major risk consisting in large volatility, and this is definitely considered by MoneyGram.
With more usage in the real financial world, Ripple and XRP will be getting more advantages and profits.
The investors got interested in the crypto market again, but no quick progress might be expected without the real usage.
Disclaimer
Any predictions contained herein are based on the authors' particular opinion. This analysis shall not be treated as trading advice. RoboForex shall not be held Company for the results of the trades arising from relying upon trading recommendations and reviews contained herein.
Image(s): Shutterstock.com
Source: nulltx.com
View original post