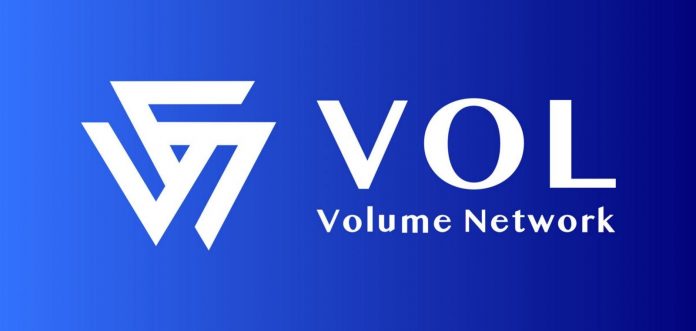 Lambda (LAMB), a disruptor in blockchain based decentralized storage solution, partnered with Volume Network. Volume Network is a truly decentralized, community-based, innovative consensus mechanism, storing useful files, and ultra-low threshold blockchain project.
Volume Network is being developed by the former CTO and Cofounder of Tron Network in collaboration with Lambda. Many of community members sometimes think that Volume Network is just another version of Lambda Network. However, Volume Network is completely different from the Lambda network. Volume Network is a cryptocurrency (neither a utility token nor a security) like Bitcoin, Dash, Monero, ZCash, etc that is based hard disk (HD) mining. While Lambda is a decentralized storage project for hard disk storage technology based on the blockchain with its native currency — LAMB, functioning as a utility token that powers the network.
The partnership has seen Volume Network benefit from the technological aspect of Lambda. Both of us have realized and published Proof of Space Time (PoST).
The hard disk mining of Volume Network is to ensure the generation and circulation of the cryptocurrency — VOL through a cryptographic algorithm based on the capacity of the computer hard disk. It is similar to the bitcoin network which generates BTC through a mathematical cryptographic algorithm related to the calculation amount.
Lambda's hard disk storage, is a storage network similar to AWS / Alibaba Cloud, but placed on the blockchain, hence using the blockchain technology to achieve a decentralized storage system. For example, if company A wants to put its "useful files" into storage on the Lambda network, the Lambda miners will use their hard disk capacity to help company A to store the "useful files", and then claim LAMB coins as incentives.
The algorithm guarantees that the operation promotes efficiency and readability of the network. It achieves numerous technical breakthroughs including data integrity proof, multi-chain data collaborative storage, and cross-chain data management. It has used validators to provide verification service to data integrity proof and package transactions for block generation.
Lambda successfully launched the testnet and over 120 PB worth of data storage, which was a pledge by storage miners (provide storage space renting service), prominent institutions, as well as individuals in crypto space. Other partners that joined Lambda Global Partner Node election on BISS Exchange include Butterfly, Capital, Huobi Pool, Star Chain Technology, Blockchain value investment community, Jidou Capital, Feiniao Community, Anrong Node, BISS, Star Fund, LAMB Pacific, SSS nodes, Meta Node, BCV Wallet, Metropolis VC, and Wutong Community.
Although both Volume and Lambda uses hard disk capacity, hard disk mining is completely different from hard disk storage. However, at some point, both the Volume Network and the Lambda Network will meet.
This meeting point is intended to increase the value of HDD miners, hence instead of just mining VOL, miners can also utilize their free HDD space to store "useful files" and earn additional LAMB for their storage space.
Official Website: https://www.lambdastorage.com/en/
Twitter: https://twitter.com/Lambdaim
Telegram: https://t.me/HelloLambda
Medium: https://medium.com/@Lambdaim
Lambda in Yahoo News: https://finance.yahoo.com/news/gate-io-launches-startup-discount-104800130.html
Disclosure: This is a sponsored press release
Source: nulltx.com
View original post