Altcoin News
Litecoin Leads Crypto Market, Leaves All Major Coins Behind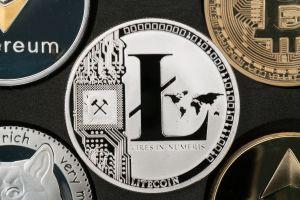 Among the top ten coins by market capitalization, litecoin (LTC) is the undisputed leader this week.
The 4th largest coin by market capitalization is up by almost 10% in the past 24 hours (10:54 UTC) and is one of the two top 10 coins that kept their weekly gains – LTC increased by more than 20% in the past week, while Binance Coin advanced by almost 3%. The rest of the top 10 are in red this past week and are showing 0.7%-3% gains today.
Moreover, the average price of LTC touched USD 130 earlier today, or the level last seen in May 2018. At pixel time, LTC is trading at around USD 126 per coin.
"The litecoin rally in mid-December is arguably what kicked off the current bull run that we're in. It's one of the most established crypto in the market and the fundamentals are quite strong," Mati Greenspan, Senior Analyst at the eToro trading platform, tweeted recently.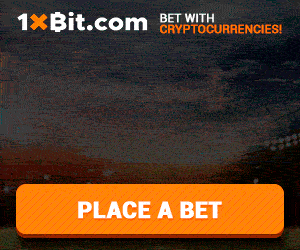 What stands behind this current rally though? As discussions in the cryptoverse show, it might be several elements driving the gains, as well as the combination of those.
First, it is the upcoming halving. It is scheduled for August and will reduce the digital currency's rate of new supply in half, to 12.5 LTC, per mined Litecoin blockchain block. This is a major event as it's likely to offset supply and demand of the asset. With the near-halving hype, investors are anticipating major gains. However, as the discussions about the halving are already ongoing for many months, some market participants are still debating whether this halving has already been priced in.
The other factor might be litecoin's position on the market. As said, many consider it to be one of the market leaders. It is ranked fourth by the total market capitalization, with USD 8 billion. Observing its trajectory over the past several months, it is clear that the price has been steadily rising. Especially since December, when its price fell in the USD 20-30 range, it rose by over 450%.
LTC price chart:

A third factor might be bitcoin's recent rally, as many analysts believe that bitcoin pushes up and pulls down other coins. The fact that bitcoin quickly fell from USD 9,000 and below USD 8,000, many find is not worrisome. When looking at the larger picture, and not that one point in time, BTC still seems to be in the bull run, which is good news for other coins as well.
Watch the latest reports by Block TV.
Finally, but not less importantly, network might have played a huge role here. Greenspan, for example, said in a tweet about the large, active Litecoin community that: "LTC evangelists may not be as vocal or aggressive as some but they are consistent."
If you're looking for something a bit more tangible though, check this graph.

Transactions rate on LTC bottomed out at around 20k per day during the bear market. It basically created a solid floor that even in the depths of crypto apathy could not be broken. pic.twitter.com/tWj9MzwAug

— Mati Greenspan (@MatiGreenspan) 10 June 2019
Meanwhile, not everybody is optimistic about LTC's imminent future, believing that, as the price is already rising two months prior to the halving, it might not be sustainable and may drop before the event itself, with some possibly dumping their coins.
1D $LTC

RW + bear div

death looking imminent

support near 55-70

article on Chikun coming later this week for @bravenewcoin pic.twitter.com/A7jNSZgh7c

— Josh Olszewicz (@CarpeNoctom) 10 June 2019
____
Source: cryptonews.com
View original post