Altcoin News
Ripple and MoneyGram Don't Comment as Acquisition Rumors are Flying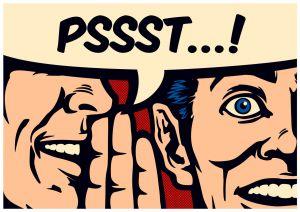 After a rumor broke out yesterday that Ripple, a California-based crypto startup focusing on the banking sector, has acquired the major U.S.-based money transfer company MoneyGram, both companies refused to comment. Both have stated that they do not comment on speculations and rumors as a rule, but should there be any official news, they'd let the public now.
The rumor started with a post on Twitter by a trader called CryptHawk, who claims that Ripple has indeed acquired MoneyGram, referring to a "trusted source". According to the anonymous trader, the negations for the acquisition were ongoing since November 2018 and that the deal has finally been signed this past Monday.
In either case, MoneyGram, which was founded in 1940, was on sale recently as it's trying to deal with falling revenues and restructure its debt pile, which reportedly totaled USD 902.8 million as of the end of September 2018 and comes due next year.
According to Reuters, the USD 1.2 billion deal with Ant Financial, owned by Jack Ma, the executive chairman of Chinese giant Alibaba Group Holding and other Alibaba executives, fell through in January, 2018, after a U.S. government panel rejected it due to national security concerns. In a deal with Ant Financial, the company would be sold for USD 18 per share, or more than USD 1 billion. Now, its share price in the market stands at USD 1.41, while its market capitalization is USD 83.5 million, compared with the average market capitalization of USD 501.74 million in the last five years. While the company has been working on meeting the terms of their agreements, fulfilling their obligations, and paying off the debts, Reuters' source said earlier this year "that a sale of the company is not certain."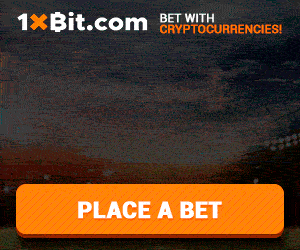 Meanwhile, Ripple does not disclose its financials, only revealing sales of XRP, their native token, each quarter. For example, in Q1 2019, Ripple sold XRP worth USD 169 million.
For Ripple, founded in 2012, acquisition of MoneyGram would be a huge thing, not to even mention the number of people they could reach and offer their services to.
According to their website, MoneyGram operates in more than 200 countries and territories around the world, whether online, with services available through a mobile device, at a kiosk, or in local shops.
However, just last month, Ripple partnered with MoneyGram's competitor, money transfer company Ria Money Transfer, a subsidiary of payment service provider Euronet Worldwide, in order to help Ria "settle transactions with increased speed, transparency and efficiency and deliver a better experience to their customers."
Watch the latest reports by Block TV.
XRP, the native token of Ripple, is down by almost 1% in the past 24 hours and by more than 14% in the past week.
In the meantime, waiting to see if the rumor is true or not, while some imagine what would this news would mean for their wallets.
Oh we wish 😂😂😂😂

— Tim 🏴󠁧󠁢󠁥󠁮󠁧󠁿🇬🇧 (@timdicksonhale) June 5, 2019
Others are warning against spreading rumors until a news is confirmed.
"Seems like it's out"? Where?

You know how harmful this is going to be when your 'insider knowledge' turns out to be bogus, right?

I sincerely hope you're not making this up.

— Dave Jones (@Dave_Jonez_02) June 5, 2019
And are extremely distrustful of the anonymous source on Twitter.
@TheCryptHawk has been directly associated with aggressive scams in the past.

I'd trust my long-term professional career to a Mexican drug cartel before trusting any information coming from this account.

— XRP Research Center (@XrpCenter) June 5, 2019
The rest prefer to wait and see.
No need to answer everybody, if your information is true you ll be the winner otherwise your reputability will be done.
Time will tell

— XJesus (@JesusXRP) June 5, 2019
Source: cryptonews.com
View original post