Cryptocurrency News
Leading Indian Blockchain Big Data Company ZEBI Announces Mainnet Launch and New Products for 2019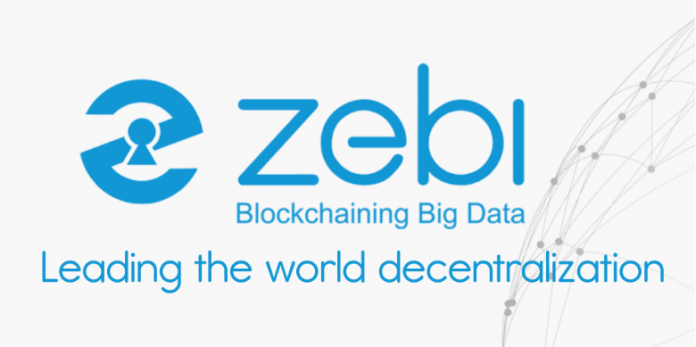 June 6th, 2019, Andhra Pradesh, India – India's leading blockchain company, Zebi, has created a globally innovative big data platform that showcases the real-world applications of blockchain and encryption technologies. After a successful ICO in 2018, Zebi effectively deployed its multilevel blockchain-based ecosystem across several industries.
Founded with the goal of building global trust through blockchain technology, Zebi aims to create and strengthen Important business relationships. Zebi has implemented its technology on a global scale, transforming the lives of millions of people, using the principles of transparent data-storage and audit. The company provides high-level, blockchain-based security measures to protect all the personal and commercial data of its clients.
The Indian government has been very supportive of Blockchain technology, as its innovation offers immutability, and transparency, which is easy to audit, and enhances trust and governance efficiency. Right now Zebi falls well within this category.
What are the Zebi products?
Zebi Asset Chain – Offers peace of mind to buyers and sellers, while enhancing trust in the titles issued by the government.
Zebi Edu Chain – Helps Universities protect their brand image, reputation, and brings efficiency to the corporates during the hiring process used for credential verification.
Zebi AI Chain – Enables police to enforce compliance of the local laws, enables hotels to be compliant seamlessly, and ensures the safety of the guests.
Zebi's other world-class products include Tele Chain for the Telecom industry, Log Chain for the Logistics industry, and Fin Chain for the Stock trade Advisory. Zebi currently has customers across several fields including finance, hospitality, government, and educational sector.
Sudheer Kuppam, CEO and Co-Founder of Zebi, spoke recently at a conference about the range of Zebi products, stating:
"Currently, about 2 million individuals are benefitted from Zebi deployments. We currently cover 35 universities spanning 700+ colleges and 1M+ students. We cover 6 government institutions for the permits and licenses covering about 400K+ people. We cover 1000+ hotels in one state covering identity data",
Zebi Coin (ZCO)
Zebi's utility token, Zebi Coin (ZCO) offers an attractive incentive for its users, for the settlement of Zebi ecosystem transactions. A small amount of ZCO is paid by the requestor for a data transaction, then distributed between the data provider, and the Zebi platform. As a reward.
Zebi uses smart contracts to execute the split of ZCO rewards, and can even be adjusted with the consensus of all parties. ZCO Coin has already achieved an impressive history of exchange listings, including Bitker, Bitmart, Coineal, CoinTiger, Hotbit, IDEX, LAToken, Liquid, Koinex, OKEx, and Wazirx.
Zebi Mainnet
The Zebi mainnet, (expected August 2019) and Zebi Pay system implementation, will help Zebi to expand the market and achieve bigger results on a global level. The Zebi pay platform will facilitate secure data exchange on the Zebi public blockchain ecosystem. The platform will offer full services in both FIAT currencies like Euro, INR, US Dollars, and cryptocurrencies such as BTC and ETH. For all currency payments, Zebi pay platform will give its users a completely seamless experience.
Zebi is a company with products that provide real-world applications, and can already be used for paying customers and revenues in the blockchain space. Zebi products are already having a positive effect in India, and other emerging markets.
With the ICO boom now firmly in the past, the strongest companies are starting to showcase their value. Already the largest blockchain company in India, Zebi brings a well realized, real-world service to the market, backed by a strong token with proper utility, and ecosystem.
Partnerships
Zebi is currently welcoming partnerships, inquiries can be sent to the Zebi contact email address and can be reached directly through the official Zebi website. The Zebi team look forward to Introducing more Individuals to blockchain technology and Improving numerous aspects of their lives.
Learn more about Zebi – zebi.io/
Trade Zebi Coin on OKEX – https://www.okex.com/
Read the Zebi White Paper – zebi.io/assets/wp.pdf
Join Zebi on Telegram – https://t.me/ZebiData
Follow Zebi on Twitter – https://twitter.com/ZebidataIndia
Like Zebi on Facebook – https://www.facebook.com/ZebidataIndia/
Meet the Zebi team on LinkedIn – https://www.linkedin.com/company/7580140/
Media Contact Details
Contact Name: Nitash Juyal
Contact Email: [email protected]
Zebi is the source of this content. Virtual currency is not legal tender, is not backed by the government, and accounts and value balances are not subject to consumer protections. This press release is for informational purposes only. The information does not constitute investment advice or an offer to invest.
Disclosure: This is a sponsored press release
Source: nulltx.com
View original post