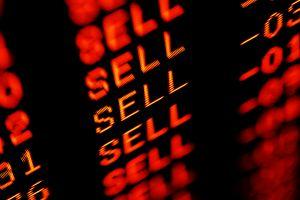 Kin (KIN), the native token of the Kin blockchain, crashed following the news that the U.S. Securities and Exchange Commission (SEC) sued developer of this ecosystem, Canada-based Kik Interactive.
The price of KIN, which is now ranked 232nd by market capitalization, nosedived by 45% after the news went public, before rebounding. At pixel time (06:55 UTC), the coin is down by more than 29% in the past 24 hours and by 43% in the past week.
KIN price chart:

The SEC said it sued Kik Interactive "for conducting an illegal USD 100 million securities offering of digital tokens." The SEC charges that Kik sold the tokens to U.S. investors without registering their offer and sale as required by the U.S. securities laws. The SEC seeks a permanent injunction, disgorgement plus interest, and a penalty.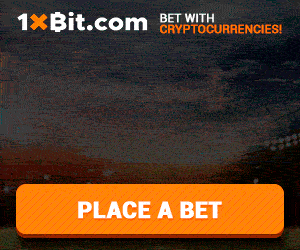 "By selling USD 100 million in securities without registering the offers or sales, we allege that Kik deprived investors of information to which they were legally entitled, and prevented investors from making informed investment decisions," said Steven Peikin, Co-Director of the SEC's Division of Enforcement. "Companies do not face a binary choice between innovation and compliance with the federal securities laws."
"Kik told investors they could expect profits from its effort to create a digital ecosystem," said Robert A. Cohen, Chief of the Enforcement Division's Cyber Unit. "Future profits based on the efforts of others is a hallmark of a securities offering that must comply with the federal securities laws."
Meanwhile, Kin's lawyer claims that "the SEC's complaint against Kik is based on a flawed legal theory."
"Among other things, the complaint assumes, incorrectly, that any discussion of a potential increase in value of an asset is the same as offering or promising profits solely from the efforts of another; that having aligned incentives is the same as creating a 'common enterprise'; and that any contributions by a seller or promoter are necessarily the "essential" managerial or entrepreneurial efforts required to create an investment contract. These legal assumptions stretch the Howey test [that helps to determine whether an asset, including digital assets, is an "investment contract"] well beyond its definition, and we do not believe they will withstand judicial scrutiny," Eileen Lyon, Kik's General Counsel, was quoted as saying in the response by Kin.
"The SEC's complaint against Kik also presents a highly selective and grossly misleading picture of the facts and circumstances surrounding our 2017 pre-sale and token distribution event. We look forward to presenting the full story in court," Kik's CEO, Ted Livingston added.
As reported, the Kin Foundation has set aside another USD 5 million in order to fight the SEC in a legal battle, considered to be "the most important storyline in the world of crypto securities law in 2019."
In late 2016 and early 2017, "Kik faced a crisis," and the company expected to run out of cash to fund its operations by the end of 2017, but its revenues were insignificant, according to the SEC filing. Kik decided to do an ICO, in what a board member called "a hail Mary pass," the SEC said.
The SEC has previously charged issuers in settled cases alleging violations of the securities registration requirements, including Munchee Inc., Gladius Network LLC, Paragon Coin Inc. and CarrierEQ Inc. d/b/a Airfox.
Meanwhile, Jake Chervinsky, a US-based securities lawyer, answered some of the questions raised by the crypto community in a thread on Twitter:
Who else do you feel is at *real* risk of facing a similar suit from the SEC?
For ICOs, I think the SEC will keep focusing on fraudulent actors. Kik is the Section 5 test case. Not much reason to bring others while it's pending. Outside ICOs, I think we'll start seeing actions against exchanges playing regulatory arbitrage & traders manipulating markets.
Token projects and exchanges are seeking better clarity. How much clarity (if any) will a ruling give to token projects and exchanges, regardless what the outcome is?
Depends on the ruling. District Court opinions aren't binding precedent, so no matter what, this case won't answer any big questions (unless it goes up on appeal). It'll likely affect the SEC's enforcement strategy going forward, though: if they lose, they'll likely back off.
If it goes to trial, should the Court analyse the legal nature of the token to see if it fits in the concept of security? Can we expect a broader analysis/comparison with other categories of crypto-assets? Possible impact of the case decision in future regulations?
The court will likely perform that analysis (applying the Howey test to Kin) long before trial, to resolve motions to dismiss and for summary judgment. I doubt other tokens will be considered, but the court's opinion could help clarify whether the SEC should / will sue more ICOs.
Is the USD 5 million fund enough for the lawyer fees?
Depends how the money is deployed and how far the case goes, but if Kik is serious about taking this to trial (and potentially up on appeal), then almost definitely not.
If they are determined a security should we expect many other ALTS to be subpoenaed?
I'd guess many ICO issuers have already received subpoenas, but if the SEC wins this case, they'll probably send more.
How will this affect cryptos regulatory outlook?
Depends on the outcome. While the case is pending, it probably doesn't change much. This is a big step for the SEC's Division of Enforcement, but otherwise, the rest of the US regulatory machine will just keep grinding forward.
Why should crypto investors care?
Because this case will help clarify how the US federal securities laws apply to digital tokens sold through ICOs, which in turn will dictate the future of dozens / hundreds of companies with tokens currently in circulation. It's still possible that the SEC will kill many of them.
Will IEO's face the same fate?
Depends on the IEO. Most of them are excluding US investors in an effort to stay outside the SEC's jurisdiction. If they succeed in that sense, then they won't have the specific issue that Kik is facing (failure to register with the SEC). They could have other problems, though.
How can the outcome of this affect the rest of the cryptoverse?
In a lot of ways. Mostly, it could help clarify how the Howey test applies to ICO tokens. Do they create a "common enterprise" just because everyone owns the same token? Do they qualify as currencies exempt from securities laws? It's a big step toward cleaning up the ICO mess.
If Kik win the case does that mean that other ICOs go scot-free?
Almost certainly not. Best case scenario for ICOs is a court order saying digital tokens aren't securities (unlikely). If that happens in the District Court, it's just one opinion that other courts can ignore. It's actually better for ICOs if Kik loses at trial & wins on appeal.
____
Read more: SEC Hints What Crypto Assets Might be Securities
Listen more: Katie Haun, a venture capitalist and former federal prosecutor, discusses the Kik case on the Axios podcast:
Source: cryptonews.com
View original post