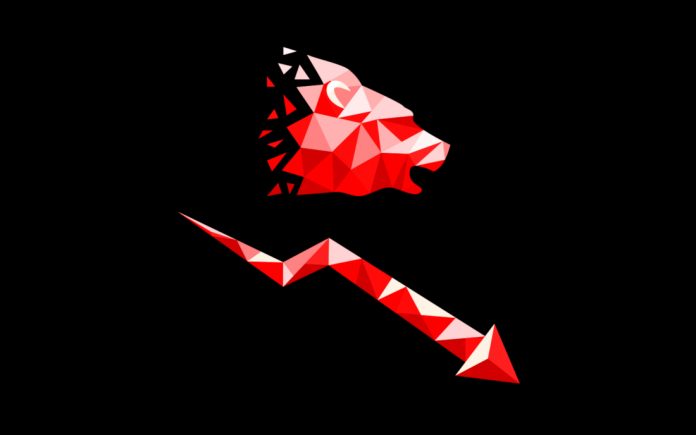 It has not been the best of weeks for all cryptocurrencies, which was somewhat to be expected. Despite Bitcoin attempting another run at $8,000, the momentums imply isn't there to make it stick. Most of the top markets lost a fair chunk of money as well, with the following top 25 coins going rather deep in the red.
Tezos (XTZ) Loses 20%
It is a bit unclear why the value of Tezos is dropping so hard all of a sudden, although it seems the ongoing problems with Bitcoin's value are partially to blame. Unlike what some people might assume, the alternative markets do not lose the same amount of value as Bitcoin percentage-wise, but rather 150% of that percentile or more.
Tezos is a good example, as it lost over 20%, whereas Bitcoin dropped by just over 10%. A very troublesome turn of event for XTZ holders, as Tezos is on the verge of dropping out of the market cap top 20 if this trend keeps up. Luckily for this market, its closest competitors in terms of market valuation are also struggling significantly. Not the best of weekends to close off a troublesome week.
Crypto.com Chain Drops by 19%
Ever since the CRO token was released, people have wondered why it is valued higher than the MCO tokens of the original Crypto.com project. Regardless of why that is the case, CRO lost over 19% in value in the past week alone. Considering how there was a new token airdrop to MCO holders this week, that is not entirely surprising either. Combined with Bitcoin's losses, the current trend seems rather easy to explain.
EOS is Struggling a bit
Despite being in the market cap top 6, one has to wonder how EOS has lost over 19.2% in such a rough week. While it is not hard to see the hourly and daily charts are not offering much relief, it is rather uncommon to note such big declines in quick succession. It also allowed Bitcoin Cash and Litecoin to overtake EOS in market cap, which is rather surprising given the overall market struggles.
Tron Goes off the Deep end
Despite showing a lot of price potential in late May, it would appear Tron is returning to more normal levels. Following an 18.5% decline, it is evident this market has received a fair correction which could have been overdue. This is also one of the reasons why TRX is no longer in the market cap top 10, albeit that situation can always change rather quickly.
NEO Has its ups and Downs
Many altcoin enthusiasts were quite pleased to see the NEO price move up in recent weeks. This week, on the other hand, that uptrend came to an abrupt halt, resulting in a 15.69% decline. For the time being, NEO is rather far removed from the market cap top 15, as all of the other markets lose slightly less value. The coming week will be rather interesting for all markets, although it seems unlikely any positive momentum can be expected at this stage.
---
Disclaimer: This is not trading or investment advice. The above article is for entertainment and education purposes only. Please do your own research before purchasing or investing into any cryptocurrency or digital currency.
Image(s): Shutterstock.com
Source: nulltx.com
View original post