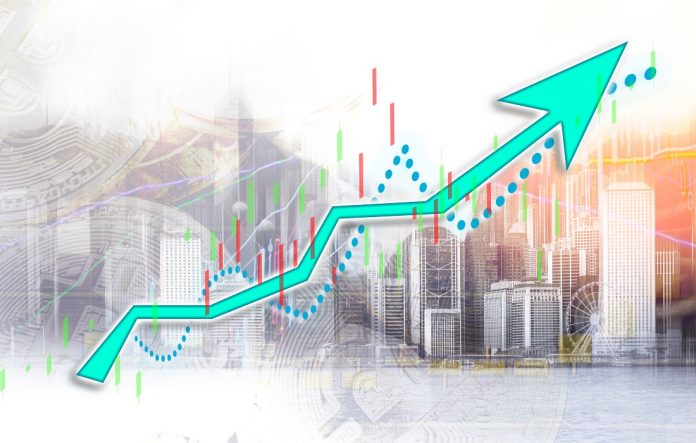 In the world of cryptocurrencies, there is no such thing as a day during which none of the markets moved. Especially during volatile times like these, the lower-cap coins tend to note some interesting changes. This past week was no different, as the following six altcoins all noted pretty steep gains in very quick succession. Sustaining this growth will prove to be rather difficult, for rather obvious reasons.
Counterparty Gains Over 350%
Although many people have all but forgotten Counterparty is still a cryptocurrency project, it seems some people are more than willing to push up the value of this altcoin. Over the past seven days, XCP gained 356% in value, despite having just $31,134 in trading volume. As of right now, one XCP is valued at $2.71, and its total market cap surpassed $7m again. It seems unlikely this uptrend will remain in place for long, albeit one never knows what the future will hold.
TRONCLASSIC is Still a hThing
When it comes to creating "forks" of existing currencies, the launch of TRONCLASSIC did not generate the buzz its developers had initially hoped for. Despite the lack of much attention, the project noted a strong 139.5% gain in the past seven days. This is primarily due to a 1,099% gain today, courtesy of just $1,316 in daily trading volume. A very interesting turn of events, albeit one has to keep in mind these types of gains usually do not last very long.
Bitcoin 2 Surpassed the $20m Market cap
While not everyone agrees Bitcoin is the best cryptocurrency in the world today, it seems rather unlikely Bitcoin 2 will be any different. In fact, it might not even gain any real traction despite its current market valuation of $20.3m. Following a 120.9% pump over the past seven days, at least some traders may have made some money in the process. Those chasing pumps like these will ultimately lose out, however.
Block-Chain.com Exists for Some Reason
When an unknown altcoin can gain 113% in value with just $9 in daily trading volume, it quickly becomes apparent something isn't adding up by any means. In the case of Block-chain.com, or BC , the current price trend doesn't make too much sense. The only exception may be today's near 40% retrace, as there isn't any real volume to sustain any real value at this time. The name of this projects also raises a lot of questions, for obvious reasons.
MonaCoin Tears it up Again
The popular Japanese cryptocurrency known as MonaCoin is on a very strong upward wave once again. It is not uncommon for this altcoin to surge in value for no apparent reason. This past week, MONA gained 107.5%, although the daily chart looks very bearish, which is more in line with what people would expect under the current circumstances. If this altcoin gains a few more percent in value, it could re-enter the cryptocurrency market cap top 50 with relative ease.
Quant Puts in a Valiant Effort
Although it would appear Quant has fallen a bit out of favor in recent months, the project is still trying to hold its own. Over the past seven days, Quant gained over 105%$, primarily due to today's 87% price increase. With a current market cap of nearly $46m, it seems this altcoin is on its way to enter the market cap top 100 again in the near future. All of these price increases come at a very interesting time, given how much Bitcoin is struggling as of late.
---
Disclaimer: This is not trading or investment advice. The above article is for entertainment and education purposes only. Please do your own research before purchasing or investing into any cryptocurrency or digital currency.
Image(s): Shutterstock.com
Source: nulltx.com
View original post