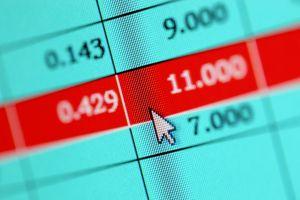 The crypto community proved that "everything new is actually well-forgotten old" once again.
After 5 months old Game of Thrones and VeganCoin news swept the cryptoverse last week, this time it is buzzing as several posts on Reddit and Twitter show Bitcoin among available currency options in Excel, a spreadsheet developed by tech giant Microsoft.
New currency options in Microsoft excel pic.twitter.com/nqjUcKGqzL

— Dennis Parker⚡️ (@Xentagz) May 27, 2019
___
Its a virus for banks and a cure for the people

— Michel Kansou 🇱🇧🇫🇷 (@MichelKansou) May 27, 2019
What this means is that users of the popular spreadsheet can add and use the Bitcoin symbol to record or account financial data. Given that Microsoft developed Excel for Windows, macOS, Android, and iOS, it means that this option is available to pretty much everybody using a computer or a phone.
However, this doesn't appear to be news at all. (Yes, we were disappointed, also.)
It's likely that this option has been available since 2017, as an update to the Office 2016, and was meant to be included in future versions as well. Microsoft had been working on it for a while it seems. As a matter of fact, the Office 365 roadmap includes three entries for bitcoin, published on October 12, 2016, in which the company announced the upcoming new feature, stating: "Now use Excel to track, calculate and analyze Bitcoin data using native Bitcoin number formatting options. Feature is first being rolled out to Excel 2016 for Windows, Excel Online, Excel Mobile for Windows and Excel Mobile for Android."
The Office 365 roadmap lists all the things that Microsoft's developers have been working on for the Office 365 suite, with new features being rolled out as updates. At the time in 2016, when the reports first came out about the support for the Bitcoin currency format, the feature was marked under "In development", which means it was to be tested and rolled out soon after, likely sometime in the first half of 2017.
In either case, many find that the inclusion of Bitcoin in Excel is important for two reasons: first there is a greater presence of cryptocurrency and crypto community in mainstream softwares. Second, because of the number of people to whom this is now available, among those of them who regularly use Excel, many are likely not acquainted with digital assets, or if they've heard of it, it's likely they do not trust it, particularly in the older demographics. This step by Microsoft may bring familiarity with Bitcoin, and perhaps spark some interest to research what it is. If nothing else, more people will get used to seeing it.
Meanwhile, just two weeks ago, Microsoft announced that they will be launching ION (Identity Overlay Network), a decentralized, public infrastructure which runs right atop the Bitcoin blockchain, enabling tens-of-thousands of operations per second.
Source: cryptonews.com
View original post