Altcoin News
Stellar Was Down Yesterday and Today It's Best Performing Major Crypto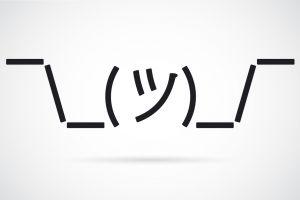 Crypto bulls are so excited recently that even if their favored network is down it doesn't stop them from pumping its price.
For about two hours yesterday, Stellar's blockchain – one of the top ten cryptocurrencies in terms of market capitalization, and an open platform providing payment service, – has experienced a cascading failure. However, according to Stellar's monitoring services, at the time of this writing, the blockchain is functioning properly yet again. Stellar was not available for immediate comment.
Meanwhile, Stellar's native XLM coin is the best-performing cryptocurrency among the top 10 coins by market capitalization today. At pixel time, it's up by almost 17% in the past 24 hours, while the second largest gain belongs to ether (9%).
XLM price chart:

So what happened?
Tom Swanson, the founder of Post Oak Labs, a consultancy that helps fintech firms navigate regulatory requirements, and a former director of market research at Blockchain consortium R3, said that "a critical mass of nodes went down causing a cascading failure" and "only those who run validators noticed it."
what basically happened was that a critical mass of nodes went down causing a cascading failure and so the entire network went down but because it isn't frequently used, few noticed.

this scenario was discussed in a new paper from @yongdaek et al. https://t.co/MWhoywnMg3#XLM

— Tim Swanson (@ofnumbers) 16 May 2019
And while there is nothing on Stellar's blog regarding this as of yet, they have replied to their users in Stellar's active Reddit community, saying that "We're working on it." On a Reddit user's comment regarding a need for discussions about decentralization and strategies to reach it, the representative replied: "We agree with this and there has been an active effort to do so. Our goal is to transition our validators to watcher nodes for that reason."
There were quite a few speculations arising in a short amount of time, with the some Reddit users asking if it could've been an attack of some sort. User cryptobrant replied: "Not sure why all SDF nodes would fail at the same time. Maybe a failed upgrade. Maybe an attack…", also saying: "I don't think this was due to an overload of the network. Network functioned properly and just stopped as a security measure when it couldn't reach consensus."
Interestingly, in his Twitter thread, Swanson referenced a 2019 paper titled: "Is Stellar as Secure as you Think?" written by cybersecurity experts in Korea, that might explain what had happened. The paper addresses the issue of cascading failures in regards to Stellar's blockchain, saying: "[…] Stellar system is significantly centralized. Thereafter, to determine how the centralized structure can have a negative impact on the Stellar system, we study the cascading failure caused by deleting only a few nodes (i.e., validators) in Stellar. We show that all of the nodes in Stellar cannot run Stellar consensus protocol if only two nodes fail. To make matters worse, these two nodes are run and controlled by a single organization, the Stellar foundation", and adding: "If two centralized nodes can not receive or send any message because of DDoS, then all nodes in Stellar network will be blocked and can not move to the next step in the consensus process."
Stellar chief scientist David Mazières responded to these issues in a blog post from April 2019, saying: "To the extent that Stellar is centralized, the question is whether the validators at the center of the network actually reflect the most important anchors and exchanges. This is currently a weak spot in the Stellar ecosystem. […] Of course, downtime does happen, so what if a set of important nodes goes down and the network halts? […] When it comes to Stellar, anyone running an important validator (or who aspires to having their validator become important) should join the #validators channel of the stellar.public keybase group. Ultimately, if some important validator proves too unreliable, or if its administrator proves unresponsive to issues, other administrators will permanently remove the validator from their quorum slices. The unreliable validator will still stay in agreement with other nodes in its quorum slices, but the rest of the network will no longer wait on that validator to produce new ledgers."
Source: cryptonews.com
View original post