Altcoin News
'Regulatory Uncertainty' Makes Poloniex 'Deeply Frustrated'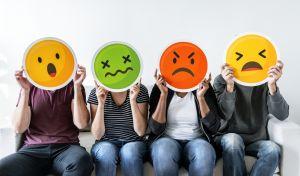 Popular, U.S.-based cryptocurrency exchange Poloniex will stop offering nine coins to United States customers due to "regulatory uncertainty in the US market."
"It is not possible to be certain whether U.S. regulators will consider these assets to be securities," the company stressed in a post.
Since Poloniex is worried that these coins are close to being securities, US customers will not be able to trade in Ardor (ARDR), Bytecoin (BCN), Decred (DCR), GameCredits (GAME), Gas (GAS), Lisk (LSK), Nxt (NXT), Omni (OMNI), and Augur (REP).
"Poloniex must finalize all trades and close any positions in these assets prior to May 29th," the exchange said. Importantly, however, once geofenced, this does not prevent customers from withdrawing the above-stated assets from their wallets.
"We are deeply frustrated that we needed to take these steps, which are the result of an increasingly limited environment in the US for crypto assets," Jeremy Allaire, CEO of Circle, that acquired Poloniex in February 2018, tweeted.
3/ Our view is that digital assets represent a fundamental new class of financial instrument that defies simple classification as security, commodity or currency. Many digital assets occupy one, two, or all three depending on their context and use.

— Jeremy Allaire (@jerallaire) 16 May 2019
There's a lot of uncertainty generally surrounding the legal status of cryptocurrency in the U.S., but all involved with digital assets, and many lawmakers too, have been calling for greater clarity over how to define various crypto assets, including Jeremy Allaire and Circle co-founder, Sean Neville.
US crypto policy needs to change. Circle is actively advocating for an approach that recognizes
the unique nature of crypto assets and creates an opportunity for innovation and adoption. But before that happens, we have to operate within today's regulations.

— Gus Coldebella (@g_co) 16 May 2019
Just this April, the U.S. Securities and Exchange Commission, published a framework, which was meant to serve as a guidance and assist in determining whether a digital asset is deemed to be an investment contract, thus a security, or not.
Source: cryptonews.com
View original post