Altcoin News
Firm Claims it Made USD 73,000 in Two Months of Staking ATOM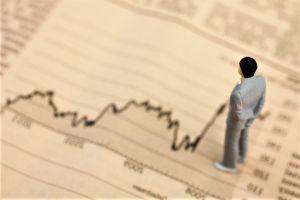 UK-based digital asset investment company KR1 claims to have realized USD 73,671 revenue from "staking yields" of the Cosmos Network since its launch on the 14 March 2019. In two months, the company generated 15,463 ATOM, which was sold at an average price of USD 4.76 per ATOM, according to KR1.
Cosmos is a Proof-of-Stake (PoS) blockchain whose token (ATOM) holders can stake them as a security deposit to participate in block creation and network maintenance. In return, they receive a share of native network fees, or so-called "staking yields," which can be paid in ATOM, Bitcoin, Ethereum, Dai, or any other crypto asset approved by the Cosmos Network.
KR1 estimates the net annual yields on its ATOM holdings to be around 11.2%, which will generate excess 100,000 ATOM per year. Cosmos is not the only KR1 "Proof-of-Stake" investment, as the company's portfolio also contains projects like Polkadot, Dfinity, RChain, Enigma, and FOAM. The company did not elaborate on the results of their other investments.
"Just like Ethereum in the early days, Cosmos is becoming a major platform for developers to innovate on and token holders to participate at the very heart of the network," George McDonaugh, CEO of KR1, said.
Besides, the Cosmos Network powers the Lino Network, the blockchain behind the decentralized streaming platform DLive. In April, it was joined by the world's biggest YouTuber Felix Kjellberg, aka PewDiePie.
ATOM price chart:

The risks of staking
Digital asset investment firms like PoS networks as they do not impose any overhead or extra operating costs. Nevertheless, staking has its risks, too.
First, there is a unique risk of "slashing." It occurs when a network's health is compromised by technical issues such as internal or external cyber-attacks. In the case of the Cosmos Network, slashing incurs a penalty of between 0.01% and 5% of anyone's staked tokens.
Also, much of staking takes place with the help of trusted third-party staking-as-a-service providers like Staked, Anchorage, Battlestar Capital or Coinbase Custody. They specialize in staking coins on behalf of companies and users who cannot or do not want to stake for themselves.
Although such custodial services promise high returns, they also pose risks of centralization and hacking.
Source: cryptonews.com
View original post